This realistic Galaxy S7 concept offers a glimpse into the near future
38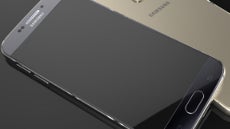 Concept designs and ideas permit the wild imagination to run amok. In the mobile world, those with the necessary skills regularly create visuals on what might be next from the biggest names in tech. With the holiday season upon us and the new year to follow, Samsung's next flagship smartphone is well within our sights, and in early 2016, the
Galaxy S7
is expected to take center stage. Following a healthy recent outpouring of S7 concepts, the latest effort attempts to keep things within the realms of possibility. There's a slick edge-to-edge display, while the design is largely in-keeping with that of the
S6
. Overall, what can be seen below is a seemingly reasonable shot at what the Galaxy S7
may
eventually look like.
Having observed the popularity of the high-end design smartphones like the iPhone and HTC One series, Samsung recently decided to do likewise. From a product line that, not long ago, used to comprise pucks of polycarbonate plastic, the
Galaxy S6
is a slick, largely metallic affair. The new design by resident concept maker Jermaine Smit offers a flavor of what can be expected of the Galaxy S7, if Samsung keeps aesthetic changes to a minimum as has been suggested.
Vanity aside, the Galaxy S7 is expected to be yet another powerhouse, with the device having been touted as the first to capitalize on Qualcomm's Snapdragon 820 SoC. This year, Samsung swerved the Snapdragon 810 -- a move that, in retrospect, appears a shrewd one given the
overheating debacle
. A reemergence of said issues is not anticipated for the SD820, however, and according to a very recent report, Samsung and the S7
will get dibs
on the high-performance chip next year.
Elsewhere, the concept runs with Android 6.0 Marshmallow, while the 12-megapixel rear-camera packs f/1.8 aperture. It's a teasing glimpse at what might be next from Sammy, and given what we've heard, the eventual design likely won't deviate
too
far from this: