This music video is filmed entirely on the Google Pixel 2
5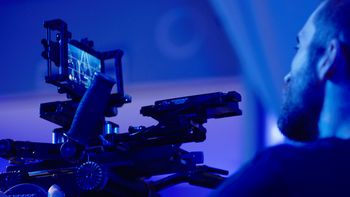 John Legend's latest music video is filmed entirely on the
Google Pixel 2
. The internet giant and the Academy Award-winning singer have previously partnered up a number of times, with their most recent encounter involving Legend starring in a
Google Assistant
ad earlier this year alongside his wife.
Now, though, in an attempt to show off the Google
Pixel 2
's camera capabilities, the internet giant has partnered up with the singer once again in order to film his latest music video,
A Good Night
, on the device. Looking at the video itself, it's pretty hard to tell that it wasn't filmed on pro-level equipment, especially considering the vast majority of it appears to be have been acted out in low-light scenes, with only the final portion taking place in good lighting conditions. Nonetheless, it's worth noting that the camera crew in charge of the video used a number of techniques in order to get the most out of the Pixel 2's hardware. Also, a number of regular Google Pixel 2 units were utilized during the filming process alongside certain
Pixel 2 XL
units too, while the stock camera app was swapped out for a more advanced third-party one. In any case, some of the filming trickery used alongside this involved different lighting settings that improved the camera sensor's performance and a number of different camera positions.
This is not the first time a smartphone company has partnered up to showcase its device's camera capabilities, however. After all, in recent times, it has become a trend in the industry to work with the likes of professional photographers and other companies in order to show off their latest devices.
Apple
, for example, saw its
iPhone 6
used in the filming of a whole
Modern Family
episode back in 2015, while Huawei recently partnered up with photographer Helena Christensen in order to showcase its new
Huawei P20 Pro
.