This is why you shouldn't buy your new Pixel phone directly through Verizon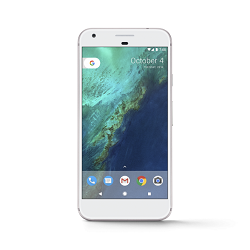 If there's ever been a phone to create for a rift in the Android community, it's the new
Pixel
and
Pixel XL
from Google. Although the Google Store has already completely
sold out of the 128GB XL
, a lot of you out there have
voiced your opinion
that you won't be purchasing Google's latest handset. No matter what your opinion is on Google's first official smartphone, you really can't deny that there's some pretty interesting things going on with the handset. Between the tight integration with the
Google Assistant
, fancy new launcher with Android
7.1
, unlimited storage for full-resolution photos/video, and so much more, there's a lot of new to be had with the Pixel handsets.
At the Made by Google event that took place last Tuesday, the company announced that Verizon would be the exclusive carrier for the new Pixel phones in the United States. Verizon doesn't have the best history at all when it comes to Google's now deceased Nexus line, so there's good reason as to why there's a bit of concern surrounding Google's decision to allow Verizon to be the only carrier to offer the Pixel and Pixel XL for the entire country. We recently got word that Verizon-branded Pixel phones would come with
considerably less bloatware
than any other Verizon smartphone to date, but there's still one door open that's yet to be addressed - the software updates.
The fine folks over at
9to5Google
recently reached out to Verizon to get an official word from the company in regards to how software updates will be handled with Pixel and Pixel XL phones that are purchased directly through the carrier, and this is the response that they got -
Monthly security updates will come from Google (for all models), and system updates will be managed by Verizon for Verizon models, and Google for unlocked models bought from Google Store.
With this statement, we're left with a little bit of good news, and a rather large amount of bad news. The good news is that Google will be in charge of the monthly security updates, so the integrity and safety of your Verizon Pixel phone will be handled through Google itself. However, since Verizon will be in charge of the actual system updates, Pixel phones that are bought directly through Verizon will more than likely take longer to receive firmware updates as they're released. Why is this though? Once Google has new firmware that they've made publicly available, Verizon will have to first get their hands on it, make any tweaks that they see fit, and
then
release it to Verizon-branded Pixel phones.
If you remember anything at all about the Galaxy Nexus from 2011, you'll know that Verizon's handling of software updates for that phone was completely and utterly atrocious. We're praying to the high Heavens that this won't be the case with the Pixel phones, but if you aren't a risk taker, do yourself a favor and just purchase the Google Pixel or Pixel XL directly through the Google Store. Even though it's unlocked, the phone will still work perfectly fine on Verizon's network. You can either purchase the phone outright or use the financing options that Google has available, so there really isn't any reason to buy the phone directly through Verizon.
Do yourself a favor and just purchase the Google Pixel or Pixel XL directly through the Google Store.
What are your thoughts on Verizon handling software updates for the Pixel phones? Do you think things will go without a hitch? Or do you think we'll be looking at another Galaxy Nexus?