This is Samsung's most advanced S Pen ever (though it's still not perfect)
22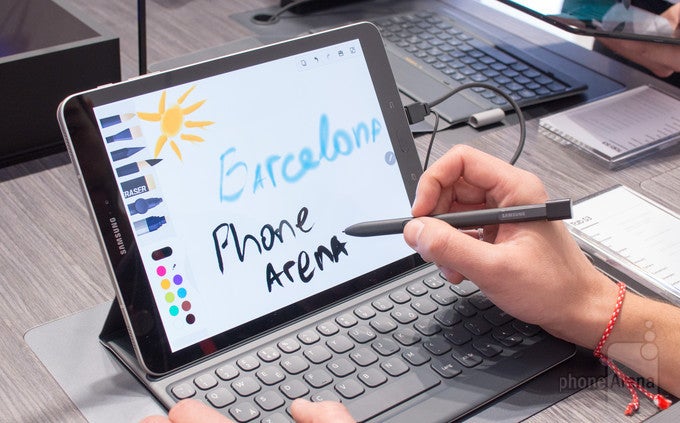 The thin and light construction, the shiny glass design, the HDR10 video support, the premium sound experience – these are just some of the things that I liked about the Samsung Galaxy Tab S3 while checking it at MWC. But the new S Pen is what I really want to highlight in a dedicated post, as I believe it deserves the treatment. Why? Well, because this new iteration marks the biggest upgrade since the S Pen's introduction back in 2011. And maybe because I really, really like to draw.
Bigger ideas, bigger S Pen
One obvious change in the S Pen's design is that it is bigger than previous versions. In fact, the stylus is now very similar to an actual pen in both length and thickness. The new model feels more familiar, more natural in the hand, and even though I didn't get to spend a whole lot of time with it, I trust that prolonged use would be more comfortable. As before, the S Pen requires no batteries to operate, which is definitely a plus.
But the jump in size comes with its drawbacks. One is that the S Pen is now a bit more of a hassle to carry around, as there's no slot dedicated for it. Clipping it to your shirt is an option, but there's an alternative. You may grab a cover for the Galaxy Tab S3 where a non-elegant, but functional attachment slot is available.
That aside, doodling with the new S Pen is quite fun, as the stylus is not only responsive, but also precise. Samsung boasts that the tip of the stylus has been trimmed down to just 0.7mm – as small as it was on the Note 7's S Pen – for extra accuracy. And a special rubbery material at its very end produces friction against the display's glass surface, thus mimicking the drag of a real pen against paper.
No less importantly, the new S Pen recognizes both pressure and tilt angle as it is being used. Tilting the stylus produces a different stroke – usually a heavier one – depending on the angle. This feature could use some improvement, however, but I'll talk more about it in a bit.
But again, what can you do with the new S Pen?
Glad you asked! You see, the new S Pen is now less of a note-taking tool and more of a creative instrument. That's why Samsung has pre-loaded multiple drawing apps on the Galaxy Tab S3, letting you unleash your inner artist.
Recolor
is one of these apps. Think of it as a digital coloring book with a huge catalog of images. It can be surprisingly relaxing once you give it a chance, no matter how old you are, and using the S Pen makes the activity quite enjoyable.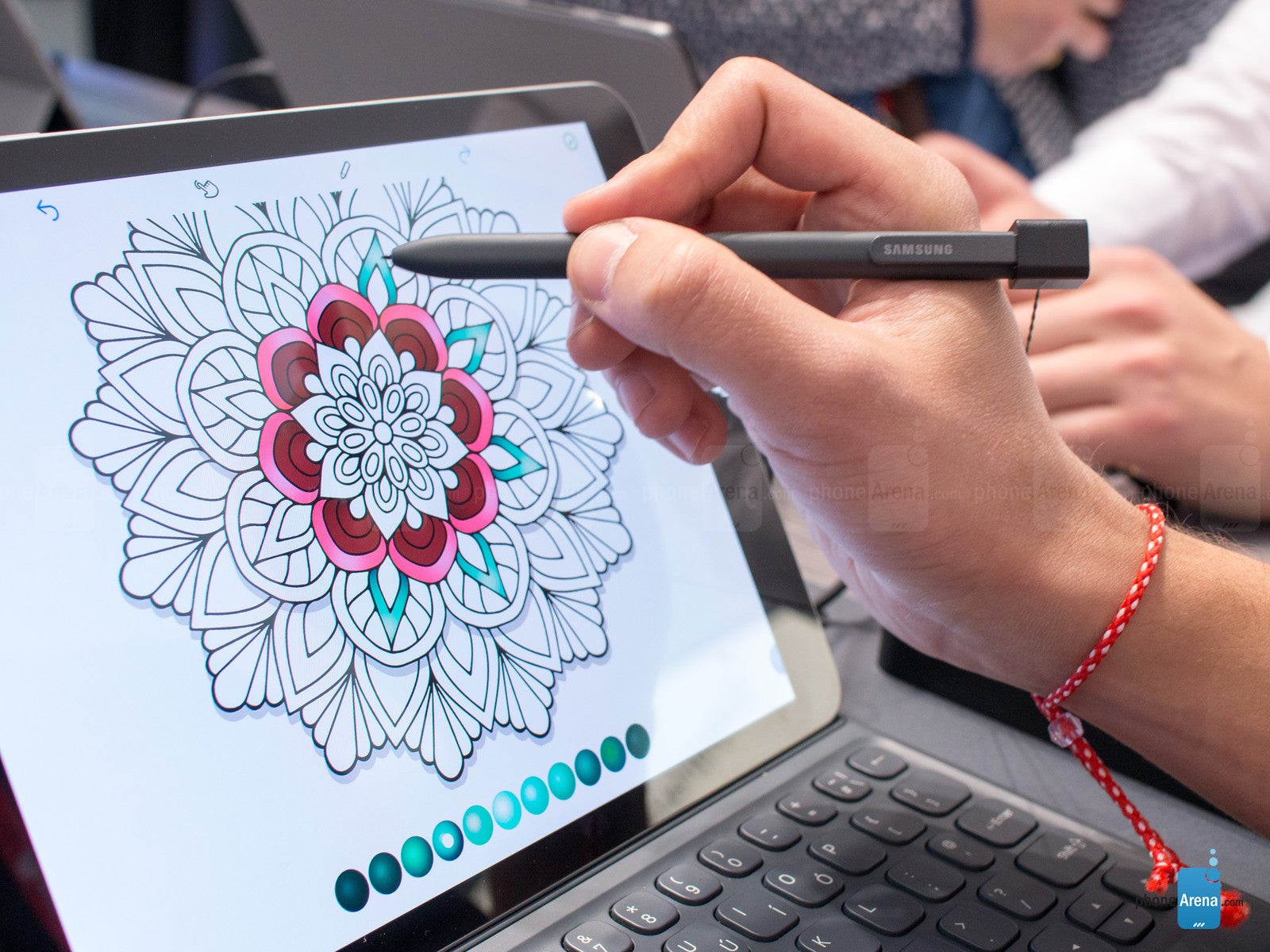 Recolor on the Galaxy Tab S3 is like a coloring book for grown-up kids
ArtCanvas
is the app for more experienced artists. It is a drawing app where you're given a variety of brushes and a rich palette of colors for sketching your own masterpieces. As expected, the software recognizes when the S Pen is tilted and alters the stroke, but I can't say that this produced the expected results – the brush didn't produce a natural stroke when tilted. I couldn't really get the hang of it, honestly, but perhaps I will once I get to spend more time with Samsung's new tablet.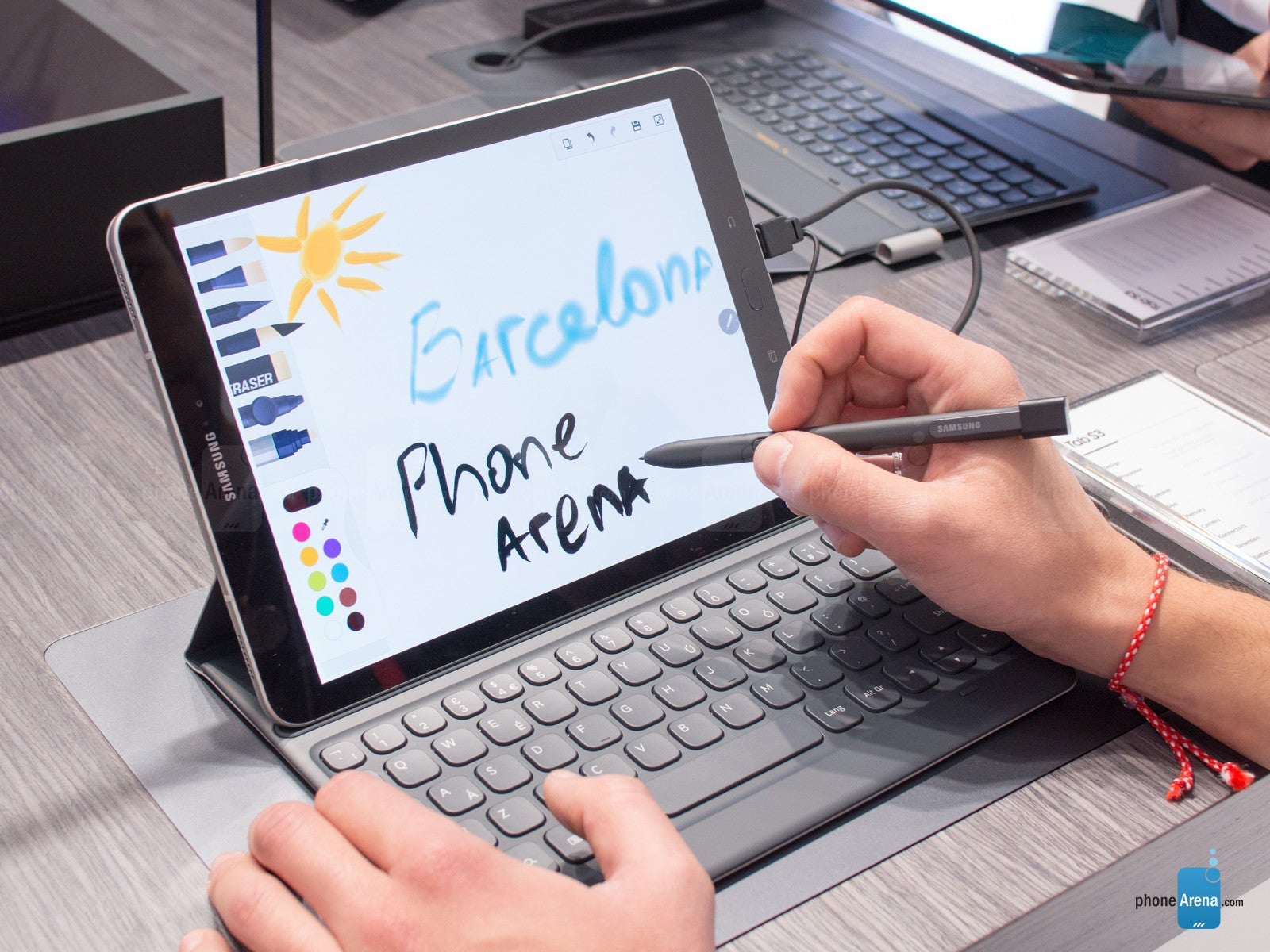 ArtCanvas is a drawing app for experienced and motivated artists
Samsung Notes
is also present on the Galaxy Tab S3. As the name implies, it is a note-taking app, and notes can be either hand-written or typed. And if you're feeling adventurous, you may use the built-in handwriting recognition feature. But the coolest thing about the app is that you can start taking a note even when the tablet is in stand-by. Just don't forget to hit that "Save" button in the corner when you're done.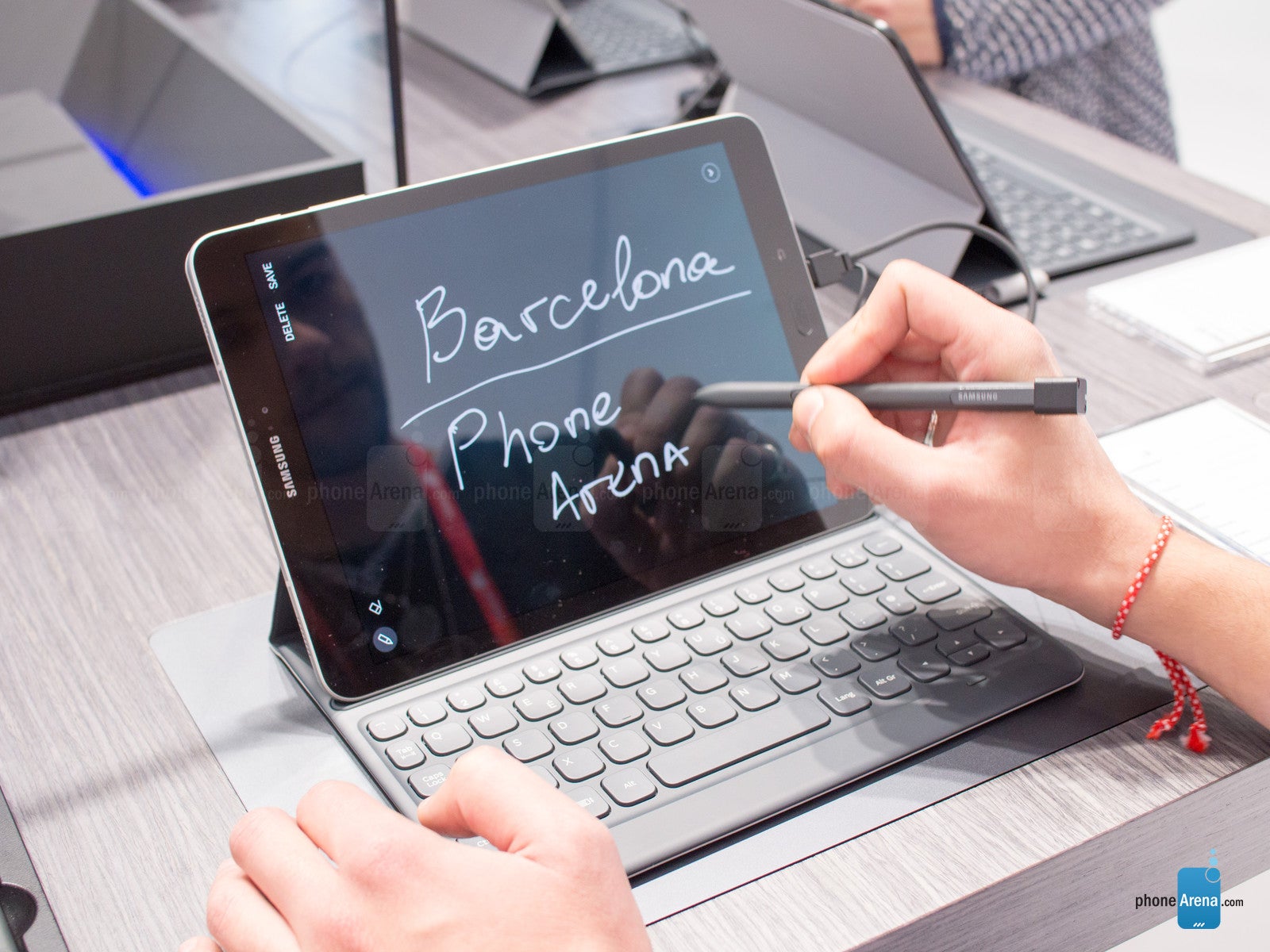 Samsung Notes lets you take down notes straight from the lock screen
I want one now!
So do I, and I'm happy to say that the new S Pen will come bundled with the Samsung Galaxy Tab S3 tablet. But even though I don't mind, I'm not sure whether that's the right way to go. The new S Pen isn't the humble "toothpick" of old that came included with Note devices. It feels like it is made to be a proper digital drawing tool, which is great, but it also feels like an accessory that only the artistically inclined minority might really use to its full potential. With no elegant way of it being carried around, perhaps many Tab S3 owners would just leave the S Pen back in the box after giving it a quick try. On the other hand, it adds value to an already pretty capable tablet. Having the S Pen in the box could be a good reason for a buyer to pick the Tab S3 over a particular competitor's offering. In any case, the new S Pen is looking like a fun instrument, and I'm looking forward to testing it more thoroughly.