This iPhone 6 "mind reader" commercial from AT&T is funny, or creepy, or both
24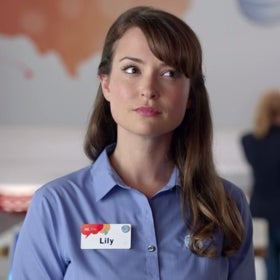 AT&T decided that it needed its own iPhone 6 commercial, so it made one titled "Mind Reader." The idea behind the ad is simple: a guy walks into an AT&T store and, before saying anything at all, an AT&T sales rep tells him: "Yes, we have the new iPhone!" - because, to further quote the rep: "everyone's coming in for the new iPhone." There's almost no real dialogue, since the AT&T employee - a friendly, young female - already knows what the customer wants and thinks. She can literally read his mind.
Funny as this may be, the thought of someone - especially a stranger - actually reading your mind is rather creepy.
Anyway, as you may know, AT&T is selling both the
iPhone 6
and
iPhone 6 Plus
- the largest iPhones yet - since the very first day Apple released them (September 19, to be exact). The second largest US carrier is also
offering double the amount of data
included in its Mobile Share Value plans at no extra cost (though
Verizon
and
Sprint
are now offering more data, too).