Sprint responds to AT&T's promotion with its own double the data plan
22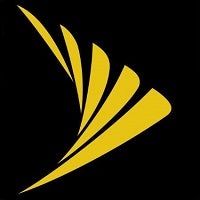 Last week, we told you how
AT&T had doubled the amount of data for existing and new customers
with a Mobile Share Value plan splitting 15GB to 50GB of data. Beginning today, Sprint is doubling the data on its 32GB, 40GB and 60GB Family Share Pack plans. Those who sign up for one of these plans on or before October 31st, will end up with 60GB, 80GB or 120GB of monthly data, respectively. Monthly access charges have been waived through 2015. Current subscribers that want to take advantage of this offer need to call Sprint, or go to a Sprint retail store to request the extra data. Or, from your Sprint phone, dial *2 for customer care.
Starting Friday, Sprint business customers receiving a monthly allowance of 40GB, 60GB, 80GB or 100GB of data, will instead receive 80GB, 120GB, 160GB or 200GB of data at the same price they are paying now. Current business customers must contact Sprint to take advantage of the deal. Both the family and business plans that double their data will keep the new data cap until they switch plans, or change their monthly data allowance.
The nation's third largest carrier is also waiving the access fee it usually charges subscribers moving to Sprint from another carrier. To take advantage of this, customers must sign up to share 20GB of data a month, or more, for up to 10 lines. Phones involved must have been purchased using Sprint Easy Pay, or using the Sprint iPhone for Life Plan.
source: Sprint