This could be the ideal small phone
23
This article may contain personal views and opinion from the author.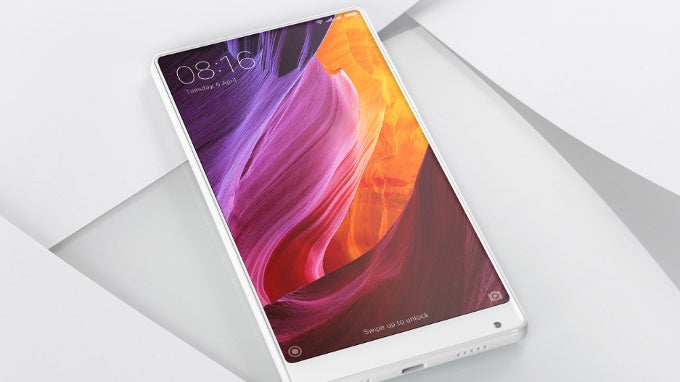 Edgeless phones are taking over, but how can the concept apply to small phones?
A change is coming to the phone industry.
The time has come for phone makers to get rid of the large bezels around the screen that used to be an inevitable part of a phone. No more wasted space.
First it was the experimental Xiaomi Mi Mix, a device made to be sold in limited quantities and available only in China, but impressive nonetheless. And of course, we have already seen the LG G6: the innovative LG flagship phone features an 80% screen-to-body ratio and will soon go on sale, amidst very positive reviews. And it's an impressively small phone for its screen size.
But what if we could apply the same 'full-screen, no-bezel' formula to a
truly
compact
device?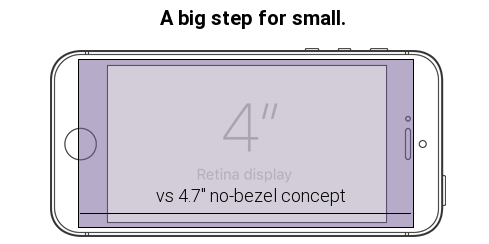 What if we applied the no-bezel formula to a truly compact device?
After all, Apple launched a 4-inch phone in 2016 and a lot of people seem to buy it. So what if we could have the same form factor and physical size, yet a larger display.
Such an imaginary phone does seem possible. The key is that it will use a taller display with the new 2:1 resolution that is getting adopted by LG and is expected to be used on the Galaxy S8.
Enticed by the idea, we have drawn some sketches to see what the screen size would be for a 'full-screen, no-bezel phone' with the size of an iPhone SE / 5s, and we've got some interesting news to share.
You could theoretically fit a 4.7-inch screen in a body the size of the iPhone SE, with the increase in size coming almost solely from the increased height of the display and using a new, 2:1 aspect ratio.
Hover over the image to see how would a theoretical bezel-less small iPhone look like
This more efficient use of space would require some profound changes to the user interface: after all, we all know that the camera defaults to shooting in a 4:3 aspect ratio and most videos are in a 16:9 ratio, so there would be wasted space and letterboxing. This sounds like a limitation, but it is also an opportunity for Apple to design around and create a possible useful, TouchBar-like aspect of iOS.


An 18:9 screen requires a profound re-thinking of the user interface

Keep in mind that the typing experience would still feel like that on a 4" phone: the width of the display will not change much after all, so keyboard letters would still be tiny. And since we do not have a proportional enlargement of the display, numbers like 4" and 4.7" could be misleading. Since we are dealing with two totally different aspect ratios, the areas of a 4" and a 4.7" display are not in the same proportion as their screen diagonal size, the actual difference in screen area is less pronounced, in a lesser proportion. This is an important point, as one might forget about the difference in aspect ratios.
But despite all of these challenges that would need to be addressed, the idea of a truly compact device with a bezel-less screen is something I am personally fascinated with. Not all people want a giant phone, and this could be the perfect one-handed phone for those who value compact devices.