This case brings glasses-free 3D to your smartphone and tablet
10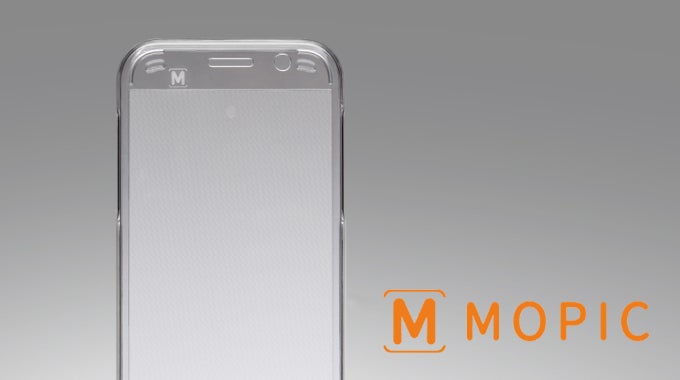 Yes, you read that right – a case that brings glasses-free 3D to your smartphone or tablet. A
case
. One that can snap both to the back and front of your device... What? How?
The MOPIC 3D case looks simple enough — you could even mistake it a your run-of-the-mill plastic snap-on case — but it certainly isn't one. It does work as a regular case, though, but the real magic happens when you snap it over the display. That is, you get a glasses-free 3D effect, similar to what you may have seen on the Nintendo 3DS and the LG Optimus 3D.
Now, we haven't seen the MOPIC 3D case in person, since its creators are somewhat secretive of their product at this point, and the depth effect cannot be recreated on video, but if previous such endeavors are anything to go by, it's likely a "pop-up-book-type" affair. In other words, it likely creates a somewhat shallow depth effect with some objects appearing to hover slightly over the display.
The company behind the case is currently keeping mum on how the whole thing actually works, but we've seen similar products in the past, and it's probably the same basic principle applied to a smartphone case. Previous such undertakings for bringing glasses-free 3D to the masses have primarily relied on some form of the lenticular lens system, or an array of magnifying lenses, designed to display an otherwise flat image at different angles to produce an illusion of depth. Judging by the channeled surface of the MOPIC 3D, it likely employs a lenticular lens system as well.
Either way, its still a cool accessory and it's expected to be available at
"around the cost of a regular protective case,"
according to Canadian YouTuber Lewis Hilsenteger (of Unbox Therapy fame) who was sent an early version of the MOPIC case. When will it make it to the market is a question that we can't answer yet, though Amazon has it listed as "Currently unavailable".
The MOPIC 3D will be available for
iPhone 6
/6s/7 models, as well as the Samsung
Galaxy A5
,
Galaxy S7 edge
, Galaxy Note 5, and the Galaxy Tab S1. For more info on availability, check out MOPIC's official website, linked below.