These paid iOS apps are free for a limited time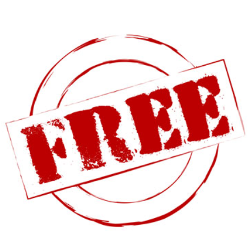 Ah! There aren't many things better in life than rummaging through some paid apps that are available for free. Today, we have several iOS apps that would normally have you dipping into your wallet to pay for. However, for a limited time only, you can pick up these apps for free. That's right, all you need to do is decide which apps you want and install them on your iOS device. No fuss, no muss.
There are some interesting apps to choose from including one that brings you a selection of live wallpaper, and another app that features eight "pocket tools" that might come in handy. Another app allows your iPhone or iPad to double as a wireless number pad for your MacBook keyboard. To browse through the apps, simply click on the slideshow. Just remember that these apps are free for a limited time only, so if you see something you want you should grab it immediately before it is too late.
These paid iOS apps are free for a limited time
source:
BGR