These are the very largest smartphones in the world (2015)
19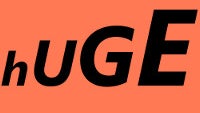 When Samsung announced the original Galaxy Note, with its then humongous 5.3-inch display, the audience in the room was shocked. The thing was huge! Who would want to lug around such a
thing
? And yet, as time went by, it became obvious that Samsung was ahead of the trend, and was really onto something. Today, phablets are ubiquitous, and while large phones existed before Samsung, we still credit the shift in preferences to the South Korean company.
Largest smartphones by top brands
Let's start with the best known brands and what they have to offer, and make our way towards less popular makers.
Samsung
Apple
LG
Sony
Google
Huawei
Speaking of Huawei, the Chinese company has become something of a specialist within the phablet niche, with enormous devices that are nevertheless not quite as huge as you would expect. The secret ingredient? Just a sprinkle of bezel, and no more.
Motorola
Microsoft
Giants from smaller brands
Xiaomi
And that's the small in these parts of the woods.
Meizu
Oppo
ZTE
Commanding 21.1 square inches of space wherever it goes, the ZTE Max+ is a hair bigger than its brethren, the Grand X Max+. Kind of surprising, given how the latter sports a 6-inch display, while the Max+ has a 5.7-inch panel. The difference that a good screen-to-body ratio makes!
Alcatel
At 21.2 square inches, the POP Mega is slightly bigger than its higher-end friend, which measures in at 20.3 square inches. Given how it's also the lower end device, Alcatel obviously wasn't as concerned about bezels.
Asus
Lenovo
BLU
As ridiculously large as Lenovo's PHAB may seem, there's a bigger player in the game: BLU's Studio 7.0 II.
Recommended Stories