These are the most popular mobile games of 2016
8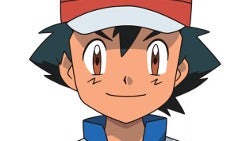 This year, mobile games were yet again the biggest money makers for app developers, accounting for 80 and 90 percent of the overall revenue on Apple's App Store and Google Play, respectively. Net revenue from games grew by about 70 percent worldwide between Q4 2015 and Q4 2016, bringing in nearly $7.5 billion for developers. These figures come from a new report from Sensor Tower, following
last week's statistics for non-gaming apps
.
The top titles for 2016 would be easy to guess for anyone who hasn't spent most of the year in a cave: The most downloaded game is, unsurprisingly, Pokémon GO, the mobile game with the biggest launch week ever, which pushed it it to the top spot both in the App Store and Google Play statistics. Second place in the App Store is taken by another Nintendo property, Super Mario Run, which takes the top spot in terms of downloads on any platform in Q4, despite not yet being launched on Android. The rest of the most downloaded games include newcomers such as Clash Royale, Clash of Clans creators Supercell's newest title, and slither.io, a port of a hugely popular web app. Other, older games, such as Subway Surfers, Piano Tiles 2, and Candy Crush Saga, continue to impress with their prolonged success.
As for money, lots of it got made last year, with the obvious winner in terms of revenue being Monster Strike, a Japanese-developed puzzle-slash-RPG hybrid, released all the way back in 2013. Clash of Clans and Pokémon GO, too, appear on the list, with the former beating the other in terms of profits on all platforms. Other moneymakers include mainstays like Puzzle & Dragons, and, again, Candy Crush Saga. Of note is the fact that Clash Royale appears to be much more popular on the App Store than Google Play, where it also made more money than Pokémon GO.
All in all, 2016 was a great year for mobile gaming, making us excited for what's to come. As for the future, we predict Super Mario Run's March release on Android will be extremely popular, as the game had the most successful launch day for a mobile game in history back when it was launched on the App Store. Also, most of last year's success stories will probably continue to make money, and there are bound to be some yet-to-be-released titles that will blindside us.
source:
Sensor Tower
Recommended Stories