These are the first two Android 5.0 Lollipop wallpapers made available
6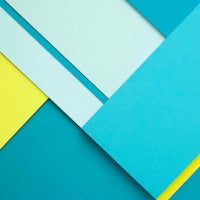 According to sources
,
the Android 5.0 Lollipop update will first seed for the Nexus 7 (2012), Nexus 7 (2013), and Nexus 10 on November 3rd. The rest of the Nexus line will follow up shortly after that, but the point is that it'll still be a few weeks more until the consumer base starts receiving the latest sweet thing.
But patience isn't a quality the Android hardcore are known for, so the first few concrete, Lollipop-exclusive goodies are starting to make their way out. Today's example are the first two stock wallpapers from Android Lollipop, and we know that at least one of those is for real, because Google used it for its Lollipop-related promotional materials.
As you can seen in the (unfortunately short) slideshow below, the second wall is pretty typical of Google's approach lately, and ties in nicely with what we got with Android L. The latter, as mentioned, is the one we already know is legit -- with and without the watermark.
P.S. If you want to download either of the two wallpapers, just zoom into the image, right click > Save Image As.