These are the 85 iOS apps affected by the XcodeGhost malware
64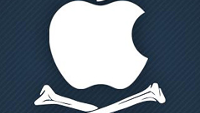 Over the weekend, we told you about the malicious version of XcodeGhost
that spread malware to 39 App Store apps
. A rogue version of Xcode was downloaded from Baidu by iOS/OX S developers that should have picked up the latest version of it directly from Apple. Now, the number of apps affected by malware is up to 85.
We have a list of the apps that are infected. At this point, the best thing that you can do if you find one of these apps on your iPhone or iPad, is to delete it from your device until the developer says that it is ok once again to install it.
For example, this afternoon, Rovio, the company behind the Angry Birds franchise, said that a version of
Angry Birds 2
available in mainland China, Taiwan, Hong Kong and Macau, had been affected by the XcodeGhost attack. The developer now says that an update has been sent out to remove the malware. Rovio says that if you live in one of the affected areas, make sure that you have the latest version of the app. The version of the Angry Birds 2 app in other markets is fine to play.
If you have any of these apps on your phone, delete them immediately:
air2
AmHexinForPad
Angry Birds 2
baba
BiaoQingBao
CamCard
CamScanner
CamScanner Lite
CamScanner Pro
Card Safe
China Unicom Mobile Office
ChinaUnicom3.x
CITIC Bank move card space
CSMBP-AppStore
CuteCUT
DataMonitor
Didi Chuxing
Eyes Wide
FlappyCircle
Flush
Freedom Battle
golfsense
golfsensehd
guaji_gangtai en
Guitar Master
High German map
Himalayan
Hot stock market
I called MT
I called MT 2
IFlyTek input
IHexin
immtdchs
InstaFollower
installer
iOBD2
iVMS-4500
Jane book
jin
Lazy weekend
Lifesmart
Mara Mara
Marital bed
Medicine to force
Mercury
Micro Channel
Microblogging camera
MobileTicket
MoreLikers2
MSL070
MSL108
Musical.ly
NetEase
nice dev
OPlayer
OPlayer Lite
PDFReader
PDFReader Free
Perfect365
Pocket billing
PocketScanner
Poor tour
Quick asked the doctor
Quick Save
QYER
Railway 12306
SaveSnap
SegmentFault
snapgrab copy
Stocks open class
SuperJewelsQuest2
Telephone attribution assistant
The driver drops
The Kitchen
Three new board
ting
TinyDeal.com
Wallpapers10000
Watercress reading
WeChat
WeLoop
WhiteTile
WinZip
WinZip Sector
WinZip Standard
source:
BGR
Recommended Stories