There will never, ever be a OnePlus 4 - because releasing it literally means death!
32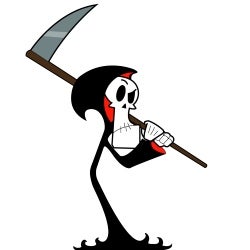 If you are at all interested in OnePlus' powerful and affordable phones, you may have seen the upcoming sequel to last year's
OnePlus 3
and
3T
models being referred to as the
OnePlus 5
. The straight-up number skipping may seem odd, as it's counter-intuitive and it isn't something phone makers do very often.
But it's not like a giant black hole opened and swallowed the OnePlus 4, compressing the fabric of space and time as to give us the OnePlus 5 a year in advance. The actual truth is even more sinister! If 1+ made a OnePlus 4, the phone might as well be called the OnePlus Death - in China and most of East Asia. Quite a marketing zing to it, huh? Imagine the looks you'd get for going to buy that from China Telecom, if they ever stocked it in the first place!
Like many other brands selling their products in the East, OnePlus has to get around a peculiar superstition. In China, pronouncing the number 4 sounds almost exactly like the words "death" and "disease", producing an unpleasant association. Understandably, the Chinese and other East Asian nations restrain themselves from using the number as much as possible, which results in some rather otherworldly practices.
For example, the Chinese have no quibbles about a "Type 094 Nuclear Submarine." It's an underwater death machine, a four is only appropriate! But the real fun starts when 4 gets combined with other numbers. In China, 94 means "long death". 14 sounds like "will certainly die". 24 is shorthand for "easy to die"... you get the morbid idea.

Five, though, is a lucky number. It's associated with the five elements (Water, Fire, Earth, Wood, and Metal) and, historically, with the Emperor of China. So OnePlus must be feeling lucky about skipping numbers! At this point, it has been legitimately, though not officially confirmed that the next OP phone is the OnePlus 5.
China's Radio Regulation Authority has filled in a 1+ device with a model number A5000. Given the
OnePlus 3
was the A3000, and the 3T was the A3010, the numbers make it pretty obvious where 1+ is going. The company may also go ahead and announce the smartphone in a month or two, seeing that it's already taking it through certification.
With rumors of a modern curved screen design, a spec sheet that includes the latest Qualcomm processor with up to 8GB of RAM, and a 23MP camera, the OnePlus 5 could indeed become the company's luckiest model so far – especially if the sub-$500 price tag stays and the phone ships with finalized software that isn't full of bugs or half-baked features. The OnePlus 3 and 3T left us with
positive impressions
, so we're reasonably optimistic about the 1+ Cinco.
ALSO READ
source:
Android Pure
,
Wikipedia