Theater community upset at AT&T tweet suggesting patrons watch their smartphone during a show (UPDATE)
15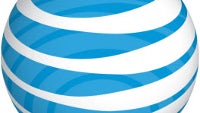 The theater community across the U.S. is up in arms about a tweet sent out by AT&T. The tweet shows someone at a theater using his smartphone to watch a football game while the show is in progress. "
Catch a winning play at the theater
," AT&T says. "
Don't let life get between you and football
." In this day and age when theaters are having problems getting patrons to put away their smartphones during a performance, it seems that AT&T's tweet struck a discordant note with actors. Many of them tweeted back to AT&T.
Among those who tweeted their displeasure with the mobile operator are Andy Mientus, who portrayed the Jonathan Larson-esque playwright Kyle Bishop on television's
Smash
and
Sex and the City 2
's Max von Essen. One tweet, from the entire production of Tony Award winner
A Gentleman's Guide to Love & Murder,
twisted around AT&T's words by saying, "
Don't let football get between you and life
."
Will AT&T have a response? Stay tuned!
Thanks for the tip, Michael!
source:
Playbill
UPDATE: AT&T reached out to us and gave us the following statement: "
Certainly it's evident our ads take place in an alternate reality and are not meant to be taken literally. The broad concept of the campaign is that you see content just about anywhere
." And you can't disagree with that last sentence. Hopefully the statement will lead to the ceremonial smoking of the peace pipe between AT&T and the theater community.