The winners of our Sprint giveaway
16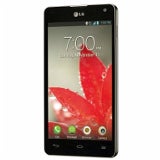 Boy, do we just love giving stuff away! Now that our
Sprint giveaway from last week
is closed and we have our confirmed winners, it's time to announce their lucky nicknames to the world!
So, as you probably remember, we had three handsets for you: an Optimus G, a PHOTON Q and a Galaxy Victory. The Optimus G goes to our user
ajaye999
. Lucker! The PHOTON Q goes to
gbaby1211
, and the Galaxy Victory will proudly make its way to the doormat of
willthebill
. Congratulations to our three winners!
The rest of you shouldn't be discouraged, however, as this week we're running an identical giveaway! Be sure to
enter it here
!
Good luck, everyone!