The unlocked HTC One A9 won't get Verizon support, refunds and discounts coming to those affected
18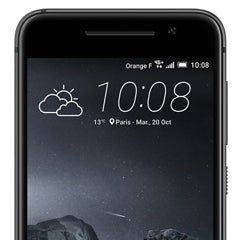 HTC announced today that it has stopped trying to update the unlocked
HTC One A9
with support for Verizon's network.
Back in October when the HTC launched the One A9, the company said that the unlocked variant of the handset will be the first non-CDMA phone to
run on Verizon's network
.
At the time, HTC said that the One A9 will use the LTE radio for all communications (data, voice, and text) through Verizon, instead of separating data on LTE and voice and texts on the CDMA network like every other Verizon-compatible smartphone currently out there.
As months passed and Verizon subscribers kept being unable to use their smartphone with the nation's largest carrier, HTC kept saying that the unlocked One A9 will get Verizon support through a future software update.
Unfortunately, HTC has now backtracked on these previous statements and announced that that the One A9 will not be getting Verizon support after all.
Fortunately for Verizon subscribers who've already purchased the HTC One A9 hoping to use it on Verizon's network, HTC says that they will reimburse all One A9 orders placed on the company's website coming from Verizon customers. Furthermore, those affected will also get a 20% discount towards the purchase of any HTC smartphone through the end of 2016. Hey, did anyone say HTC 10?
Judging by HTC's official statements, it looks like the manufacturer was unable to get the device to fully support Verizon's network:
HTC is committed to providing the best experience for all of our device owners. Following extensive testing, we are unable to support the Verizon network with the Unlocked HTC One A9. For individuals on the Verizon network that ordered the Unlocked HTC One A9 on HTC.com, we will refund his/her order and provide a 20% discount on any current HTC phone or future phones launching through Dec. 31, 2016. Individuals may contact HTC Care at 1-888-216-4736. We regret any inconvenience.

What do you guys think? Are you surprised that HTC has given up on updating the One A9 to support Big Red's network?
source: HTC