The truth about that Samsung Galaxy S III that exploded
62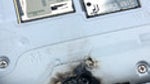 It was last month when some possible Samsung Galaxy S III buyers became a little concerned about
the story of a Samsung Galaxy S III that supposedly blew up and exploded in the car dock with the charger unplugged
. At the time, Carphone Warehouse smelled something fishy and
refused to give the guy a replacement unit
while the damaged phone was confiscated. The fallout from the incident was some worry on the part of those looking to pre-order the Samsung Galaxy S III. Although there are no clear numbers, we doubt that it cost Samsung that much business. The other response from the exploding Samsung Galaxy S III was to criticize Carphone Warehouse and Samsung for not replacing the unit.
Well, as it turns out, Carphone Warehouse and Samsung acted quite appropriately. The Korean based manufacturer
hired Fire Investigations UK
a third party firm that tested the damaged phone and said that the source of the heat was not the phone itself and that the phone was not responsible for the explosion. The report further stated that the only way to produce the kind of damage done to the phone would be to have
put it in a microwave oven and heated it up
.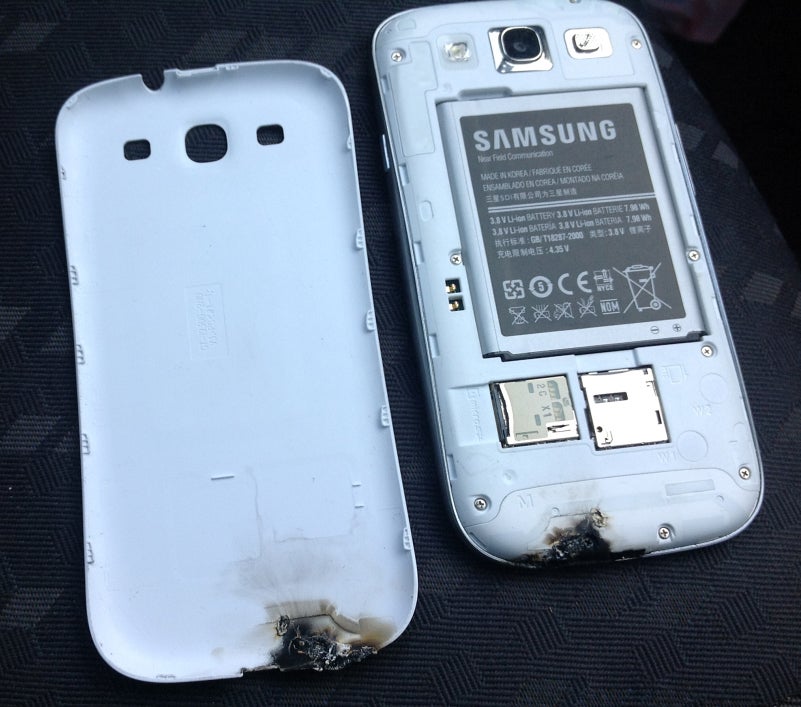 The Samsung Galaxy S III after being microwaved
After the investigation, the owner of the phone, the same one who had reported the explosion, said that what really happened was that another person was trying to rid the phone of some water damage and that act caused the explosion. In simple English, his friend probably
dropped the guy's new Samsung Galaxy S III in the toilet and put it in the microwave to fix it
. With friends like that, who needs an enemy. This doesn't mean that the phone's owner isn't guilty. After all, he is the one that went to Carphone Warehouse with a bogus story which he repeated on the internet.
The sad thing is that had either of them been loyal phoneArena readers, they
would have known how to save a phone from water damage
. The good news is that
owners of the Samsung Galaxy S III can sleep better tonight
, knowing that they won't have their face blown off by a rogue model. And yes, the biggest victims of this act are those who decided to buy another phone because they were worried about the Samsung Galaxy S III having a random explosion. Turns out you could have bought the phone you really wanted instead of settling for something else.
source:
SamsungTomorrow
via
Phandroid

The truth comes out