The rumored OnePlus 3S might actually be called the OnePlus 3T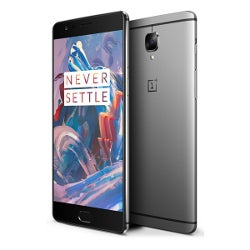 Earlier today, a OnePlus designer was spotted posting on Weibo (a popular microblogging platform in China) from a device identified as the
OnePlus 3T
.
A few weeks ago, we spotted an unannounced OnePlus smartphones making the rounds in one of China's regulatory agencies.
Bearing model number A3010
, the handset was expected to be called the OnePlus 3S, based on previous leaks suggesting that the young smartphone maker is about to launch a slightly improved version of its current-gen smartphone, the
OnePlus 3
(A3000). According to this new evidence, however, it looks like the A3010 might actually be called the OnePlus 3T.
Based on previous rumors, the OnePlus 3T might come with slightly improved internal hardware. For one, the Qualcomm Snapdragon 820 chipset that powers the current-gen
OnePlus 3
is said to be updated to the latest Snapdragon 821 chipset.
As the model numbers imply, users shouldn't expect to see a big performance difference between the SD820 and the SD821, although the improvements that the new chip
does
feature, such as 10% more processing power and better power consumption ratios are not be ignored. Furthermore, the OnePlus 3T is expected to run Android 7.0 Nougat out of the box.
Edit
: as one of our readers suggested, the 3T moniker could easily stand for 3 Turbo. At the moment, however, this is nothing but pure speculation.
Previous rumors had suggested that the new OnePlus 3 version will come with an IPS display. In the meantime, however, OnePlus CEO Carl Pei has confirmed that his company's future handsets will all make use of the same type of Optic AMOLED display as the OnePus 3.