The patent office denies Apple's application to trademark the term "multi-touch"
99+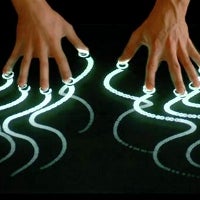 The United States Patent and Trademark Office (USPTO)
has denied Apple's appeal to receive a trademark over the term "multi-touch"
, saying that it is too descriptive for that. Apple filed the request right after the first iPhone was introduced, hoping to patent one of the selling points in its marketing campaign for the device.
The initial filing received a negative answer, and Cupertino's lawyers appealed, and were shot down again now, with the USPTO lawyers who reviewed the appeal saying that the term "multitouch" has become too generic and applicable to a wide variety of gizmos, while Apple's filing is for a term which is descriptive above all else. "
The greater the degree of descriptiveness the term has, the heavier the burden to prove it has attained secondary meaning
", say the USPTO guidelines. The patent office's actual statement is:
Thus, from the foregoing, we find that "multi-touch" not only identifies the technology, but also describes how a user of the goods operates the device. Based on the evidence discussed above, as well as other evidence in the record, we agree with the examining attorney that MULTI-TOUCH indeed is highly descriptive of a feature of the identified goods. We now consider whether applicant has submitted sufficient evidence to establish acquired distinctiveness of this highly descriptive term.
This "distinctiveness" is determined through a variety of metrics such as sales, marketing expenses, exclusivity, and so on. Based on those different criteria the USPTO has determined that Apple can't claim exclusive rights over the term "Multi-Touch".