The "other" Motorola is looking at putting itself up for sale
13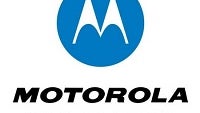 It was many years ago that Motorola split into two entities, one focused on mobile devices, the other on broadband and industrial mobility solutions. That decision was made way back in 2009, though it would
take a couple years
for everything to come together (or fall apart).
The entity that makes the
Nexus 6
and the
Moto X
, we know as Motorola Mobility, bought by
Google in 2011
for a cool $12.5 billion only to be sold three years later
to Lenovo
for the bargain price of $2.9 billion.
The other entity, Motorola Solutions, has continued as an independent concern making two-way radios, pagers (really), RFID chips, and yes, mobile phones and tablets too, though they are not sold at a consumer level.
Motorola Solutions has remained profitable for the most part, and based on its current share price of just under $65 per-share, has a market cap of about $15 billion. Reports are that the company is looking to put itself up for sale. The question is who or what company would be interested in acquiring the Illinois based company.
Money-men have thought that Motorola would make for a nice private equity acquisition, but the company would likely command too high a price for that scenario to play out. The process that might result in the company placing a "for sale" sign on the front yard is just beginning.
Motorola Solutions is the entity that arguably traces its roots to the original Motorola, Inc., founded in 1928, the American icon whose equipment provided communication during the Apollo moon landings.
source:
The Wall Street Journal