The new IM+ brings improved speech recognition and animated icons
0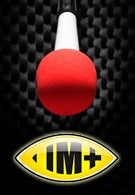 Would you leave voice comments and messages on social services like Twitter and Facebook? You will probably opt for the old-fashioned, text-based way of communication if you happen to be in a noise place or you need to keep silent, but voice functionality looks pretty appealing if you are alone. The new
IM+
for the iPhone will allow you to create messages via its speech recognition function. This is showcsed in a video made by Redmond Pie, who somehow managed to get their hands on a copy of the program that hasn´t been released on App Store yet. As you can see for yourself, the function works smothly even if you have a weird accent like the guy in the video and works flawlessly with Tweeter, Facebook, Yahoo! Messenger, Windows Live etc. Finally, you will be charged $0.99 per month for using the speech recognition. It´s not much, but can definitely dissuade many people.
The other novelty feature in version
3.4
is called animated icons. They look pretty nice indeed and lend some color to your text messages. The price of the IM+ is $9.99 and can be found on App Store. We will certainly tell you when version 3.4 has rolled out officially.
via:
IntoMobile