The new Foursquare collects 15 million "tastes" in its first 24 hours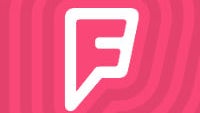 Yesterday, Foursquare
released a major update
to its flagship app, which completed the pivot from a check-in app to a location recommendation service. At the center of that overhaul is Foursquare's huge store of user submitted tips (aka reviews), and the new way to surface the most useful tips, which Foursquare calls your "tastes".
"Tastes" are essentially how you tell the app what you like, and act as keywords in order to show you places you might like, and the most useful tips for each of those places. The new feature seems to be working quite well, because today Foursquare has announced that in the first 24 hours that the app has been out, users have added over 15 million tastes to their profiles.
Foursquare has about 25,000 taste keywords available to choose from in the app, and says that number is growing every day. And, as happens with features like this, the more people that use it, the better it gets. The recommendation engine already seems to work quite well, so seeing it get better could lead to some impressive results.