The most popular Windows Phone device probably isn't what you'd expect
39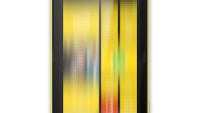 A 4-inch, 480 x 800 pixel resolution IPS display, a dual-core processor clocked at 1GHz, measly 512MB of RAM, and an underwhelming, 5-megapixel camera — those are the specs the most popular Windows Phone device carries, according to the latest numbers from AdDuplex.
Based on data from over five thousand apps running the ad network's SDK, the stats are current as of May 14th, and pin the #1 tittle to a device released over two years ago — the
Nokia Lumia 520
. Not only is the entry level smartphone most popular worldwide, but it is so by a very wide margin, with 21.6% of the pie, followed by the Nokia Lumia 630 with 10.2%. That's over two times the numbers. Other popular Windows Phone devices include the Lumia 535 (6.7%), Lumia 625 (6.3%), and Lumia 635 (6.3%). There's not a single recent flagship in sight.
As for the US census, it's looking a bit better, as several flagships have made it to the list, though each one over a year old. Still, the most popular Windows Phone device stateside is the Lumia 635 (29.8%), with the Lumia 521 (11.8%) and Lumia 630 (7.6%) being distant second and third. Of those, a third were sold by AT&T, with Cricket and T-Mobile following behind in volume moved.
Lastly, the findings also reveal an enviable (from Android's standpoint) split in OS versions. Indeed, Windows Phone 8.1 is now on 74.2% of devices, followed by 16% for Windows Phone 8, 7.5% for Windows Phone 7, and 2.3% for Windows Phone
10 —
up 1.6% since last month. It would appear that more and more people are curious to try Microsoft's upcoming platform.
At this point, is anybody surprised by these numbers?
Recommended Stories