The iPad Air 2 benchmarks, LG's NUCLUN SoC, and the launch of iOS 8.1: weekly news round-up
3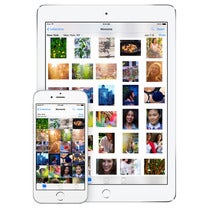 In case you haven't been following our news feed closely, here's your chance to catch up. We've once again put together last week's key stories in a single post, and the first one on the list is about the iPad Air 2. It is about the A8X chip inside it, to be more specific, as the silicon got taken through the benchmark hoops. Long story short, the test results confirm that the A8X packs quite a punch.
Speaking of Apple-related news, the iOS 8.1 update was released last week. iPhone 6 and 6 Plus owners can now take advantage of Apple Pay both at brick-and-mortar retail stores and at websites that support it. Another welcome addition is the re-introduction of the Camera Roll in the iOS Photos app. iOS 8.1 was pushed to the iPhone 4s, the iPad 2, and newer Apple mobile devices.
In the meantime, LG announced its first SoC designed for smartphone use, the NUCLUN. It is an octa-core chipset that uses four ARM Cortex-A15 cores clocked at 1.5 GHz (for intensive tasks), and four ARM Cortex-A7 cores clocked at 1.2 GHz (these kicking in when less intensive processes are being executed). The first phone to use the new chip was also confirmed.
For more of last week's top stories, flip through the slideshow below.