The iOS Maps fiasco is not hindering iPhone 5 sales
82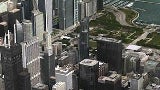 Although many would have thought that the problems and media buzz surrounding Apple's notorious iOS 6 maps would stop some people from buying the
iPhone 5
, it looks like no one really cares that much.
Piper Jaffray analyst Eugene Munster has conducted a survey across 20 Apple stores and has found out that there are only 4 of them which still have some remaining stock - mostly Sprint models. Apparently, the analyst believes that the issues with Apple's map data are not disturbing enough to drive the crowds away from Apple's latest and greatest.
But if it's not a problem that would hinder the sales of the new device, then why did CEO Tim Cook come out with an official statement to apologize for the rocky start of the service? AllThingsD reports that an unnamed source, said to be familiar with Apple's PR department, believes that Apple has done this to minimize the damage done to Apple's brand:
"How quickly did things go from 'This never would have happened under Steve' to 'Holy shit, the CEO of the most powerful company in tech just came clean and took responsibility for a mistake? Hours, right?
Well, we certainly cannot deny that there's been a significant change of tone after Cook's statement.
Anyways, it looks like the new Maps with 3D view and turn-by-turn directions are OK for most users, so those iPhone 5s will just continue to fly off the shelves. Meanwhile, though, the company has also promised to keep working on iOS Maps in order to fix all weirdness and turn it into a well-rounded product that can compete with services like the ones from Nokia and Google. Let's hope that Cupertino will get there sooner rather than later!
source:
AllThingsD