The future is now: Subway launches self-order kiosks, supports Apple Pay and Samsung Pay
7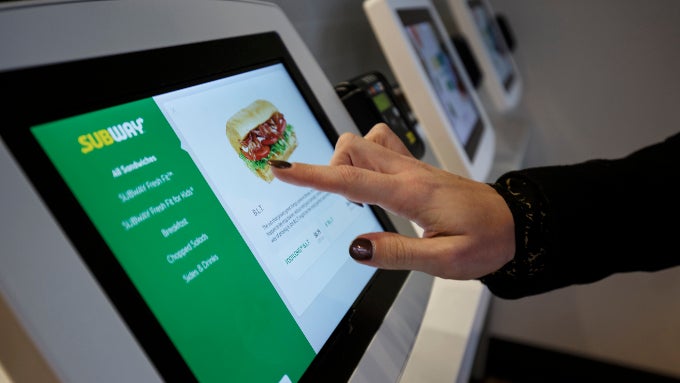 What a time it is to be alive, when a man can order his sandwich with his phone, pay for it with his phone, and eat it... well, with his mouth. Fine, it's not divine, but at least it's convenient. Subway has just announced that it will be launching a restaurant redesign, dubbed "Fresh Forward".
The new design will have special self-service monitors, where guests would be able to order their sandwich and pay for it with Apple Pay, Samsung Pay, debit or credit card. Want to order even before you reach the restaurant? You'd be able to do that through Subway's app or its Facebook Messenger chat bot.
The Fresh Forward initiative will be piloted at 12 locations throughout the US, Canada, and UK — Tamarac, FL; Orlando, FL (2); Winter Park, FL; Chula Vista, CA; Knoxville, TN; Palmview, TX; Hillsboro, OR; Vancouver, WA; Beauport, QC; Granby, QC; and Manchester, U.K. Subway is boasting that its new "brand identity" (yeah, that had a slight re-design) will be rolling out worldwide by the end of 2017, but that doesn't tell us anything about its Apple Pay-supporting kiosks at this time. Hold out and see, we guess.