The evolution of Sony's Xperia series from the Windows-based X1 to the brand new Z3
56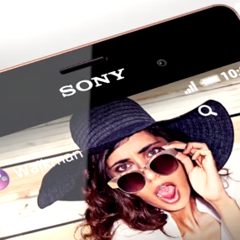 Believe it or not, the Xperia range of smartphones is one of the oldest that's still around today. Those who've been watching the industry for more than just a few years certainly know that the very first Xperia was announced in early 2008, and hit shelves around the world starting October that year. Unlike today's Xperias, the first model ran Windows Mobile, and was launched at a time when Sony was still in a joint venture with Sweden's Ericsson - that's why the handset's called Sony Ericsson Xperia X1.
Since the release of the X1, more than 50 Xperia models have been introduced, culminating with the Xperia Z3 and Z3 Compact that were announced earlier this week at IFA 2014.
We're thinking that the introduction of the Z3 models is a good occasion for us to take a look at all the important Xperias that have been released over the years. It's interesting to see how the Xperia design evolved, while at the same time retaining
something
that makes us identify them as Sony products - from the 17mm-thick Xperia X1 to the 7mm-thin Xperia Z3. So, let's sit back and take a look at how things progressed in the 6 years since the first Xperia was unveiled.
Announced at the same time with the Ion, the Xperia S introduced a transparent, illuminated strip situated below the phone's 4.3-inch 720p display. This gave the smartphone a distinctive look, though Sony decided to use the same feature on other models (like the Xperia U and Xperia P), thus taking away a lot of its uniqueness.
This is Sony's first 5-inch smartphone, as well as its first water-resistant flagship, and the first to feature a 1080p display. It was also one of the first high-end Android flagships to be released in 2013, and is still a viable option today - assuming you don't mind your handset being powered by a relatively outdated Snapdragon S4 processor. Needless to say, the Xperia Z kind of kicked off a new era for Sony.
Once again, Sony didn't wait a full year to introduce its next flagship handset. Thus, the Xperia Z2 was launched around the world in April this year, after being announced in February at MWC 2014. The Z2 comes with enhanced specs, as well as a slightly larger display (a 5.2-inch panel, unlike the 5-inch screens of the Z and Z1).
Until we get the chance to review the latest Xperia handsets, here's an image comparing all the models that we've presented above (it's quite a large image, so make sure to zoom in):
What do you think? Is the Xperia line evolving in the right direction? Share your thoughts in the comments!