The debate over why the HTC One Max will not have a Snapdragon 800
37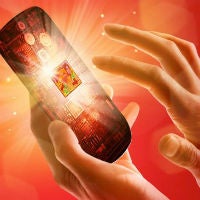 Yesterday, we saw a post on Weibo from China Mobile indicating that the
HTC One Max
will not have a Snapdragon 800 processor as was previously rumored, but instead would have a slower chip running at 1.7GHz, which could mean either a Snapdragon S4 Pro, or perhaps a Snapdragon 600. It turns out that may be due to supply issues with the Snapdragon 800, or it could be cost concerns. No one is quite sure.
Some sources are saying that HTC couldn't get the component because of supply issues, but that theory doesn't really hold much weight. The Snapdragon 800 is the chip to have this holiday season. And, given that it is what you'll find in the U.S. version of the
Samsung Galaxy Note 3
, the
LG G2
(and also the rumored LG
Nexus 5
), the
Asus PadFone Infinity
, the
Sony Xperia Z Ultra
, and plenty of other smartphones and tablets, it's hard to imagine that Qualcomm can't produce enough of the chips.
The other theory says that despite HTC aiming for the premium market with the HTC One, the company is looking to cut costs, and in order to do that has chosen an "older" chipset from Qualcomm. This theory also seems to indicate that the One Max may have a Snapdragon S4 Pro, and not a Snapdragon 600.