The company behind the Turing Phone files for bankruptcy
5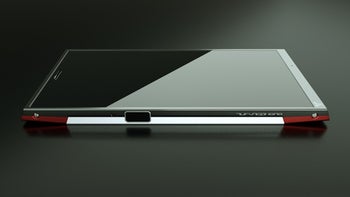 It appears that Finnish company Turing Robotics is in deep financial troubles if we are to believe the latest reports coming from Finland. After announcing
a $1 billion deal with Potevio
, a company owned by the Chinese state, for the distribution of the Turing Phone in the biggest smartphone market, TRI (Turing Robotics Industries) has now filed for bankruptcy.
A Finnish newspaper reports creditors have filed a claim with the company in 2017 and all movable property belonging to the company has already been seized.
Although everyone hoped TRI will start to deliver the
Turing Phone
to customers who placed pre-orders this year, it looks like financial issues might prevent it from doing that for the moment.
The company's CEO, Syl Chao released an official statement to minimize the damage and assure customers they will eventually get their devices:
A recent news about TRI's Salo company filing for bankruptcy may have sent an uneasy feeling to some of you. We want you to know that this filing was initiated to temporarily suspend our manufacturing intentions in Salo, however, it doesn't mean that TRI is bankrupt. We will be posting the latest developments concerning the future of TRI in the coming weeks.
The Turing Phone was supposed to be
world's most secure smartphone
back in 2015 when it was announced for the first time. In the meantime,
Turing Robotics dropped Android 5.0
due to security concerns and decided to include Sailfish OS on its smartphone.
Pre-orders for the Turing Phone start at $610, depending on the amount of storage the customer chooses. It's yet unclear what will happen with customers who've already paid for the Turing Phone but did not receive it.