The color makes it faster: OnePlus 3 spotted in red!
13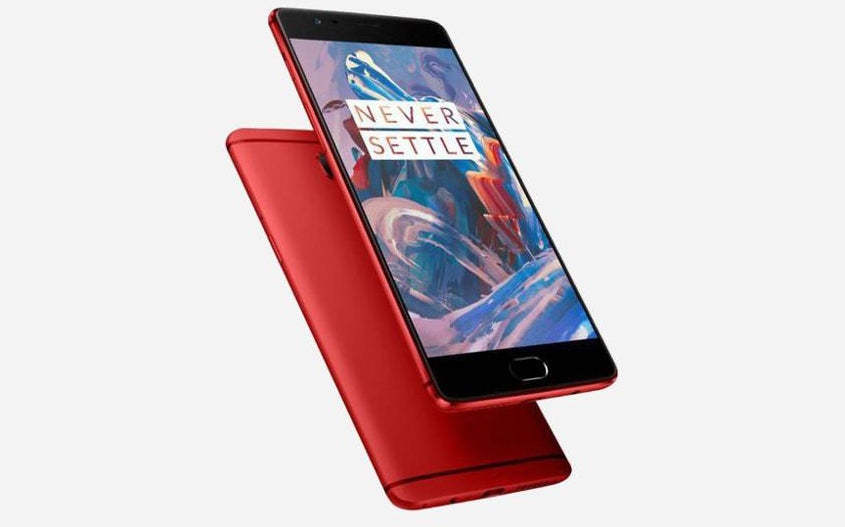 Red OnePlus 3 spotted on Chinese website
OnePlus certainly changed some things around in its latest and greatest Flagship Killer, compared to what it has been doing so far on its top-tier smartphones. It did away with the
Sandstone backs
and went for a full metal body, it shied away from the thicker profile, building a thin device, albeit with a smaller battery and a protruding camera module, it swerved away from IPS LCD and went for a
Super
Optic AMOLED
screen instead. Obviously, the company is not afraid to re-imagine and experiment on its top product in ways
almost as bold as its marketing statements
, all in an effort to offer a device that will better meet the consumers' needs and wants.
So, speaking of bold, it seems OnePlus is gearing up to launch a special, aggressively-looking, red version of
OnePlus 3
. While this is not official information, some users have reported that they have spotted a red variant of the flagship on the company's Chinese website, though, just for a few moments before the respective page was taken down.
As far as we know, the OnePlus 3 is to be sold in 2 colors – the currently available Graphite, and the upcoming Soft Gold. However, it's entirely possible that a red unit could also be in the works — the company has used red-on-white as its signature palette in logo works, packaging, and promotional materials ever since it first cropped up, so it only makes sense that it may finally be thinking about launching a handset in its favorite color patterns.
And what better handset to be the first bearer than the OnePlus 3 — the first OnePlus smartphone to be sold without invites, the first to be made out of metal, and also one of its most well-received handsets.
Recommended Stories