The best camera you will ever own to be a Windows Phone handset, plans Microsoft
10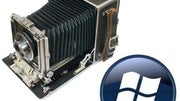 Judging by what it stated in a recently spotted job advertisement, Microsoft is planning on taking the camera experience in Windows Phone to a higher level. How high of a level you ask? Well, the software giant is aiming at making WP smartphones
"the best camera you will ever own"
, and is currently hiring talented software engineers to make that goal come true.
While Windows Phone handsets have never really stood out with any extraordinary photographic capabilities, the competition has been working on putting more advanced camera modules with a higher megapixel count and improved optics inside of their smartphones. At the same time, more and more people seem to reach for their smartphone instead of taking out their point-and-shoot when they need to take a casual photo. Perhaps this is why Microsoft is now going to emphasize on the camera experience in future Windows Phone versions. Of course, we are not saying that Mango was not a step up in the camera department as it brought support for front-facing snappers and bigger sensors with more megapixels, but it is going to take something more if Windows Phone devices are to be ranked among the best cameraphones out there.
If you go out looking for a Windows Phone handset with a potent camera, the
HTC TITAN
would probably be the best choice with its 8-megapixel F/2.2 sensor. The upcoming
Nokia Sea Ray
is expected to shoot some nice-looking photos as well with the 8-megapixel camera with Carl Zeiss optics on its back.