The anti-Heins: Yankee Group sees the tablet market growing 5X by 2017
11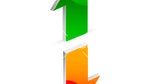 Just the other day, we passed along a comment from BlackBerry CEO Thorsten Heins about his view of what the tablet market will be like in the future. Now, before you read his forecast, you need to understand that his company has not had
much luck
in the tablet market. When asked about the future of tablets, Heins said, "
In five years I don't think there'll be a reason to have a tablet anymore. Maybe a big screen in your workspace, but not a tablet as such. Tablets themselves are not a good business model
."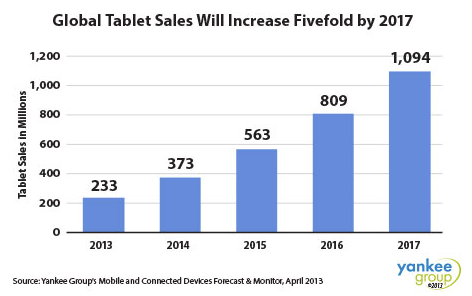 The Yankee Group sees the tablet market soaring 5X by 2017
Seriously folks, imagine a company like Duncan Donuts not selling any donuts in its stores. That is similar to what BlackBerry did with the
BlackBerry PlayBook
slate. Here is a company whose phones were known for their intuitive email capabilities and were used all over the world as a business tool. So what can you think when the PlayBook launched
sans an email client and a calendar
? That blunder was committed by previous management, but it still must have left a bad taste in the current CEO's mouth.
On the other hand, the Yankee Group is
wildly bullish
on the tablet market. The research and analysis group sees tablet shipments rising from 233 million units this year to 1.094 billion units in 2017. That is a compounded annual growth rate of 36%.
So which opinion do you think will prove to be accurate?
source:
YankeeGroup
via
Forbes