The ZenFone 2 might help Asus sell 30 million smartphones this year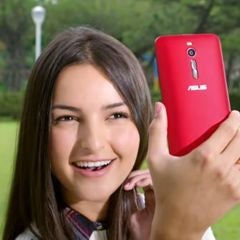 The
Asus ZenFone 2
is one of the most interesting smartphones of 2015. Not just because it has a version with 4 GB of RAM, but also because said version is quite cheap, considering the features that it's offering.
Already
available in select markets
(including China, Taiwan, and France), the ZenFone 2 will likely help Asus sell more smartphones than ever this year. More exactly, the company believes that it can sell 30 million handsets before the end of 2015 (with 10 million units expected to be shipped in China).
If it manages to sell 30 million handsets, Asus will probably become one of the world's top 10 smartphone makers this year. The Taiwanese company actually plans to reach top 5 in the coming years, but that's going to be quite hard to achieve.
Since the introduction of the first ZenFone series a bit over a year ago, Asus saw a stunning increase in sales: from 10,000 units monthly in the first quarter of 2014, to 1.5 million units per month towards the end of the year.
The ZenFone 2 comes in several flavors, the best of them being the ZE551ML, which features a 64-bit quad-core Intel Atom Z3580 CPU, a 5.5-inch 1080p display, 13 MP rear camera, 32 GB of internal memory, and (as already mentioned above) 4 GB of RAM. The ZenFone 2 ZE551ML costs €349 in Europe, which might mean it could be sold for around $350 when it lands in the US later this year.
In the second half of 2015, Asus may launch an
upgraded version of the ZenFone 2
, which could offer a fingerprint scanner.
The Asus ZenFone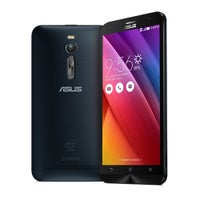 source:
Focus Taiwan