Qualcomm Sense ID unveiled: ultra-sonic fingerprint sensors
10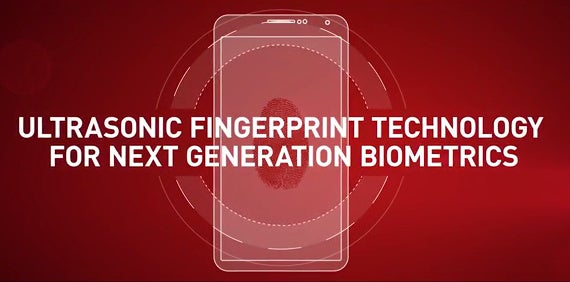 In addition to the high-profile announcement of its new flagship-grade Snapdragon 820 system-on-a-chip, Qualcomm today unveils its new Sense ID fingerprint technology for Snapdragon devices.
Qualcomm Sense ID is a new type of fingerprint recognition technology that uses an ultrasonic sound waves to get an extremely detailed map of your fingerprint, much more detailed than the map that one can get via the traditionally used capacitive fingerprint sensors (in devices like the iPhone 6, for instance).
Sense ID's ultrasonic tech does not require a perfectly clean finger
Sense ID's higher-res scans are good news for security as you can read finger details as low as pores and ridges, plus you can now have readings even when your finger is moist or say has some dirt on it. The new technology also works through glass and sapphire, meaning that it could be integrated in various places in a phone.
Finally, Qualcomm's Snapdragon Sense ID rolls out first to Snapdragon 810 and Snapdragon 425 devices, but the list of compatible devices spreads to all Snapdragon 400, 600, and 800 series of chips.
"Snapdragon Sense ID 3D Fingerprint Technology's unique use of ultrasonic technology revolutionizes biometrics from 2D to 3D, allowing for greater accuracy, privacy and stronger authentication. We are very proud to bring the mobile industry's first ultrasonic-based biometric authentication technology to mobile device manufacturers and their customers, who will benefit from the improved and differentiated user experience,"
said Raj Talluri, senior vice president at Qualcomm subsidiary QTI.
source: Qualcomm