The U12 Life may be HTC's take on iPhone X's notch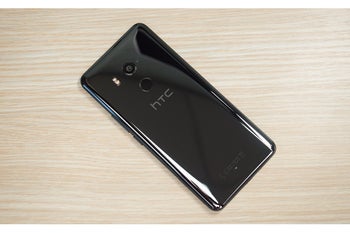 Although it's still unclear whether or not
HTC will continue with the same strategy
of having two flagships launched every year, it's pretty clear that the Taiwanese company's smartphone business needs a reset.
Unfortunately, HTC's smartphones don't sell very well,
not even during the holiday season
, and many believe the upcoming
HTC U12+
will be its swan song rather than the product that will turn things around for the handset maker.
Well, HTC won't go down without a fight since its upcoming lineup includes a mid-range phone packing one of the most controversial features - the notch. Evan Blass claims HTC will embrace the notch with the released of the U12 Life.
Since there are no pictures of the device, it's yet unclear how HTC will approach the notch. Is it going to be smaller like the one on the
Essential Phone
, or slightly larger like the
iPhone X
? Although we believe there's a higher chance that HTC will adopt the latter rather than the former, let's just wait and see what the handset maker has in store for us.
HTC is expected to introduce a new flagship in early May, but it remains to be seen whether or not the company will unveil its U12 Life mid-range device
alongside the U12+
.