The Street says Android users know nothing about their phones
99+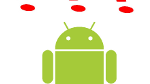 Wall Street blog
The Street
normally keeps its eyes on the bulls and the bears, but with the smartphone business as hot as it is, the site now keeps a close eye on mobile devices. This past week
The Street
came to a conclusion that based on statistics that they cited,
Android users know nothing about their phones
. The editorial basically said that Android users are getting cheap or free smartphones and have no loyalty to the platform. The site says that many Android users are moving up from featurephones and are overwhelmed by the OS. One stat that they cite comes from comScore that says 70% of Android users don't know how to access Wi-Fi on their handset. At the same time, just 29% of Apple iPhone users connect to the internet using only their cellular carrier and that number drops to 13% in the UK. Another stat cited was one we showed you months ago revealing from comScore that
68% of Android users use only their carrier's pipeline to access the web
.
"If you put all these studies together, it suggests that Android users: Are not tech savvy, Never use wifi, Never do Web browsing, Never update their operating system"-The Street
Also quoted was a stat that came from Apple's mobile software head Scott Forstall, who told those at WWDC 2012 that while 80% of iOS users are running the latest version of the OS, the same could be said for only 7% of Android users. Of course, that is a bit misleading. The inference is that Android owners don't know how to update their phone when the truth is,
only a limited number of Android users have had the opportunity to update their phone
.
The brainchild of Jim Cramer,
The Street
pointed out that despite the large marketshare advantage that Android owns globally, 69% of new apps started by developers in the first quarter were written for iOS while 31% were written for Android. That stat from Flurry Analytics seems to contradict other stats, but does make sense when you look at the numbers from Net Applications. Those figures show that
61.2% of all mobile web traffic comes from the mobile Safari browser
while only 18.6% of mobile web traffic belongs to those using the stock Android browser.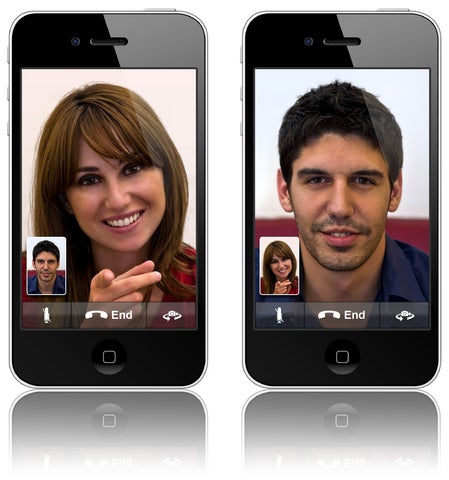 Until iOS 6 launches, iOS users need to be on Wi-Fi to use Face Time
Using these figures as ammunition, The Street says Android users are "not tech savvy, never use Wi-Fi, never do web browsing and never update their operating system." We have
already explained the fallacy of the latter statement
about updating the operating system and we are sure that not only would many of our loyal readers disagree with the other statements, they would also shoot down The Street's opinion that Android users have no loyalty to the platform.
Before a posse is put together to march to The Street's offices carrying torches, just understand that this just an opinion and everyone is entitled to have one, no matter how wrong you might think it is. It is also a matter of interpreting the numbers. Take the Wi-Fi figures that the blog relies so heavily on. It just so happens that Apple iPhone users need to be on Wi-Fi to get the clearest look at YouTube videos while Android users can get the same sharp look using 3G. In addition, until iOS 6 is released, Face Time users have to use Wi-Fi for the video chatting feature to work. Thus,
iOS users have extra incentives to use Wi-Fi
that Android users don't have.
We're not saying that someone's opinion is wrong. What we are saying is that
there could be different reasons for the numbers
that The Street so quickly uses in an attempt to prove its point. They say that the numbers show that Android users are clueless about their phone while we just pointed out other legitimate reasons for the figures.
source:
TheStreet