The Pixel 3 and Pixel 3 XL don't have LED notification lights: That's 2018 in a nutshell
27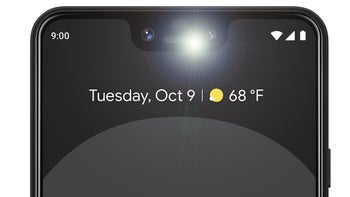 It would seem that the new Google Pixel 3 and Pixel 3 XL don't sport LED notification lights, a staple of almost all Android devices for nearly a decade, despite having more than enough real estate in that eyesore of a notch up front. This could easily be regarded as yet another anti-consumer trend that Google advocated with its controversial new devices.

Yes, some may argue that the Always-On Display could easily replace this useful feature, but that wouldn't necessarily be the case for an enormous trove of Android users - you can't really make out a specific notification from afar, whereas with an RGB LED notification light you can quickly see what notifications might be pending at a glance. Additionally, LED notification lights take a much lighter toll on your battery in the long run compared with an always-enabled portion of your OLED display.
Hi there. Pixel 3 /3XL doesn't come with a notification LED. Feel free to reach out if you have any other questions in the future.

— Made by Google (@madebygoogle) October 9, 2018
This is yet another notable omission on the Pixel 3 and Pixel 3 XL, which are already riling up controversy with the odd hardware choices Google made: first of all, only 4GB of RAM in a day and age where many mid-rangers boast 6GB of the stuff, then an excessively deep and unsightly notch on the larger Pixel 3 XL, and finally, a frosted glass back that's reportedly
extremely susceptible to scratches and scuffs
.
Now, with the discovery that the new Pixels have no notification lights, Google opens up Pandora's box for other Android manufacturers to remove the undoubtedly-useful feature at their heartfelt content. With the recent trends of employing extremely dim or single-light LED notification lights (looking at you, Xiaomi), it would seem that the good ol' notification light could sadly go the way of the dodo, similarly to removable smartphone batteries, headphone jacks, mainstream expandable storage support, and meaningful innovation itself.

What will they take from us next?