The Oppo Find 7 launch event invitation is super cool
16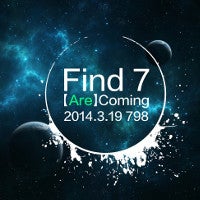 Oppo has managed to create quite some buzz around its upcoming
Find 7
flagship, and the company isn't about to slow down so close to the official launch event on the 19th this month. As it turns out,
much alike to Vivo with its Xplay 3S unveiling
, Oppo has also worked up a super cool, interactive invitation for the occasion.
Invitees were sent a black box that contains a map, QR code stickers, and a pyramid-like mystery object within. The map is rather self-explanatory and relatively unimpressive compared to the other two objects. The idea behind them is that you take out your current smartphone and snap a photo of the QR code with any app that can read it, which in turn redirects you towards an app you can download. It would appear that the pyramid itself has an NFC chip in it, or something along those lines, for once the target app is on your phone and you pair it up with the pyramid (still guessing here), it starts a small interactive show. And that's about as much as we're going to say about it, lest we spoil your fun.
It's worth pointing out that we are definitely digging the extra resources and attention that Oppo is paying to the unveiling of its new top shelfer, and that might just end up being the norm in a future that is shaping up to be more and more centered around services and a thorough ecosystem, rather than just the product itself.

Take a look.