The Onion: Samsung Galaxy S5 squares off against the new iPhone 6 Plus
53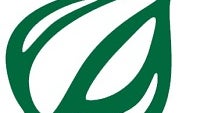 It is a battle the flagships, and just like we have seen in court over the years, Apple and Samsung face off in the market their new wares.
In one corner, Apple's new (one of two new smartphones for the year)
iPhone 6 Plus
. In the other corner, Samsung's excellent
Galaxy S5
(one of 30 new devices this year and counting). In the middle, a feature comparison that only The Onion could pull off.
Imagine a combination of a narrative as delivered by Sir Jony Ive, with the slow, melodious music building to a triumphant finale as we explore the true meaning behind the design, signature features, even the "case" for each device, and a Samsung "Next Big Thing" style commercial.
It is just that time of year, such as the holidays, April Fool's Day, and the like, Apple's annual iPhone announcement sucks most of the oxygen out of the room. Of course, we are sure that those of you without a sense of humor will find something to be offended about. In fact, even those will a sense of humor, but a fan of one platform over the other will probably find something else to chime-in about. Go ahead, we made popcorn.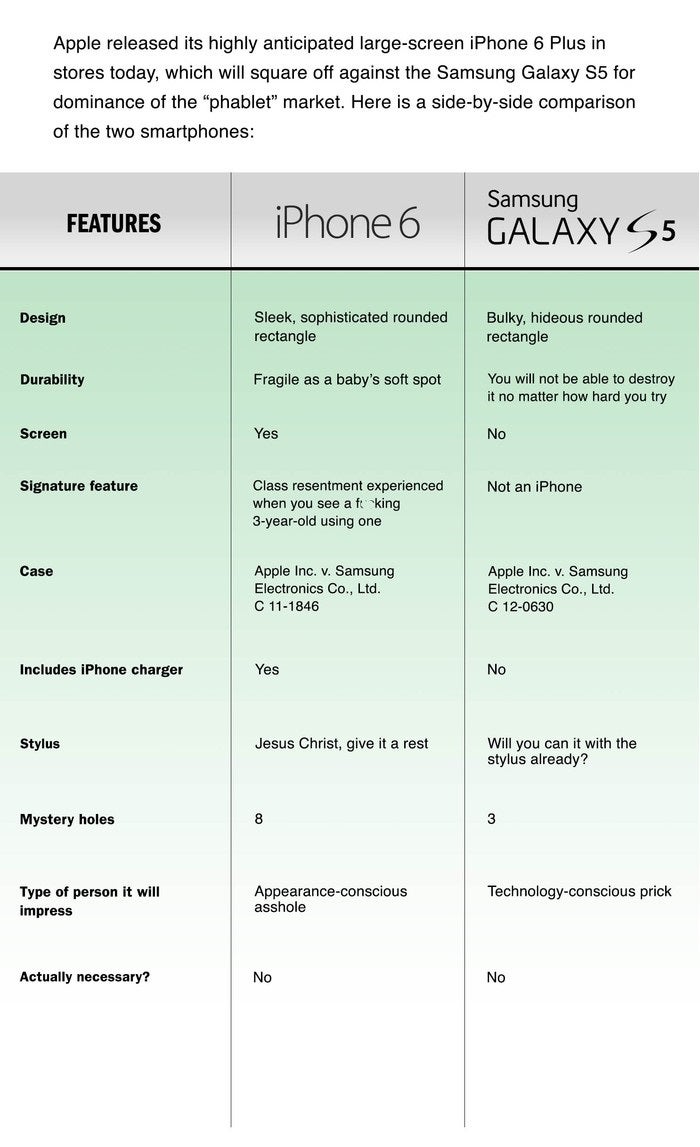 source:
The Onion