The Nexus 6 will be water resistant
20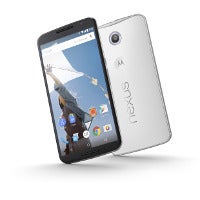 There are a lot of little details about the new Nexus devices that can get lost in the shuffle, and some that you can't get from a spec sheet. One interesting bit of information that may have been overlooked to an extent yesterday is the fact that the new Nexus 6 will actually be water resistant, just like its cousin, the Moto X. Of course, that does come with some limitations, just like its cousin, the Moto X.
The water resistance isn't listed on Google's official Nexus landing page, but it is listed on Motorola's official Nexus 6 page. Though, under the Water Resistant heading, Motorola's page simply says "yes". There is no IP rating given, because unlike other devices that can handle being submerged in water, the Moto X and likely the Nexus 6 are only perfunctorily water resistant. This means you can splash some water on it, or use it in a light rain without much fear of damage, but anything more than that and you're asking for trouble.
Still, it is nice to know that even a basic level of protection has been added to the device. It helps ease your mind a bit, and adds a tiny amount to the premium feel of the phone.