The Moto X (2015) may include a camera that doesn't suck
27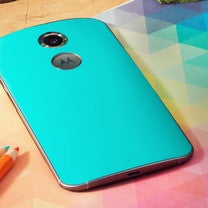 The current
Motorola Moto X (2014)
is, like the original Moto X, a great, feature-rich handset at a very reasonable price. But with plenty of speculation now seeking to discover what's next, there's definitely room for improvement. Chief among the aspects of the Moto X (2014) that Motorola could upgrade is the main camera, which struggled in our tests to live up to the likes of the
Apple iPhone 6
and
the Samsung Galaxy S5
. As such, many will be hoping that the shooter of the next Moto X won't let the side down, and according to Motorola's Chief Marketing Officer, the company will be upping its game in this department.
On Twitter, Motorola CMO Adrienne Hayes was asked if camera tech would be a key focus of the company's smartphone division looking forward. To which she replied:
Fighting talk, indeed. While she's not referring to the next Moto X directly, it's the one that everybody's waiting for, so let's hope there's something in Hayes' words. Her job is, as with any CMO, to protect and promote the company's brand, so one could argue that this is mere bluster. But having admitted that Motorola handsets deliver below-standard cameras, a decent snapper for the Moto X (2015) would be a very good starting point.
The next-gen Moto X should pack a Snapdragon 810 chip, 3 GB of RAM and 32 GB of internal storage. There'll also be Android
5.1
.1 off the bat, and with Android M looming, it should be among the first-in-line for the update thereafter.