The Moto E4 Plus has the highest score on our battery life test so far in 2017
22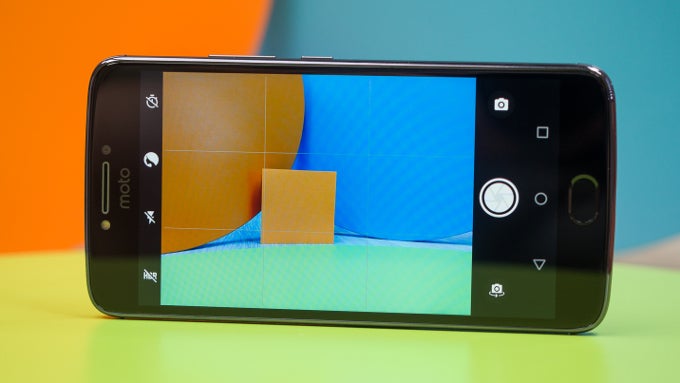 The
Moto E4 Plus
is a budget Android phone that costs less than $200, yet it has one superpower that brings at the top of 2017 smartphone ranks in one area: battery life.
The E4 Plus just crushes it when it comes to battery life: its 5,000 mAh battery lasts a whopping three days on a single charge with average use, and even with more intense use it would last two days plus.
So apart from its huge battery, what are the other factors that contribute to the
Moto E4
Plus's tremendous battery longevity. Here is a quick run-down of the three most important aspect of a phone's battery experience:
Display: 5.5" LCD display with 720 x 1280 pixel resolution
System chip: Snapdragon 427, Quad-core @ 1.4GHz, 28nm
Battery: 5,000 mAh battery
As you can see, the E4 Plus being a super affordable option, it has a low-res display and an unremarkable processor built on an old 28nm process. It is the extra-large battery coupled with the low-res screen that makes its magic possible.
While we cannot recommend the Moto E4 to most users out there - it does not have many exciting features nor a great camera - we can certainly recommend other device makers to take cue from the E4 Plus and give users more choice of good devices with great battery life.
*Quick charging also would not hurt. The E4 Plus lacks this feature and it takes it an excruciatingly long 3 hours and 15 minutes to fully charge it up from 0 to 100%.
Battery life

(hours)

Higher is better

Motorola Moto E4 Plus

13h 20 min

(Excellent)

HTC Desire 650

5h 40 min

(Poor)

Motorola Moto G5 Plus

10h 26 min

(Excellent)

ZTE Blade V8 Pro

11h 31 min

(Excellent)

Apple iPhone 7

7h 46 min

(Average)

Apple iPhone 7 Plus

9h 5 min

(Good)

Samsung Galaxy S8

8h 22 min

(Average)

Samsung Galaxy S8+

8h

(Average)

HTC U11

9h 3 min

(Good)

Google Pixel

7h 45 min

(Average)

Google Pixel XL

7h 19 min

(Average)

Charging time

(minutes)

Lower is better

Motorola Moto E4 Plus

194

Motorola Moto G5 Plus

106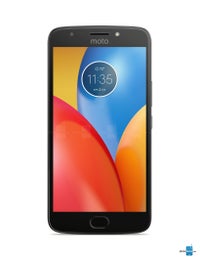 Display

5.5 inches 1280 x 720 pixels

Camera

13 MP (Single camera) 5 MP front

Hardware

Qualcomm Snapdragon 427 2GB RAM

Storage

32GB, microSDXC

Battery

5000 mAh

OS

Android 7.1 Nougat