The Motiv Ring is a sleep and activity tracker you can wear around your finger
6
Activity trackers are useful little gizmos, but they aren't exactly inconspicuous. If you want to free your wrist and track your vitals a little more discreetly, you might like where Motiv Ring's creators are going. Small and understated, but noticeably bigger than the typical hoop, the Motiv Ring lands on your finger and traces your physical activity, heart rate, and sleep quality.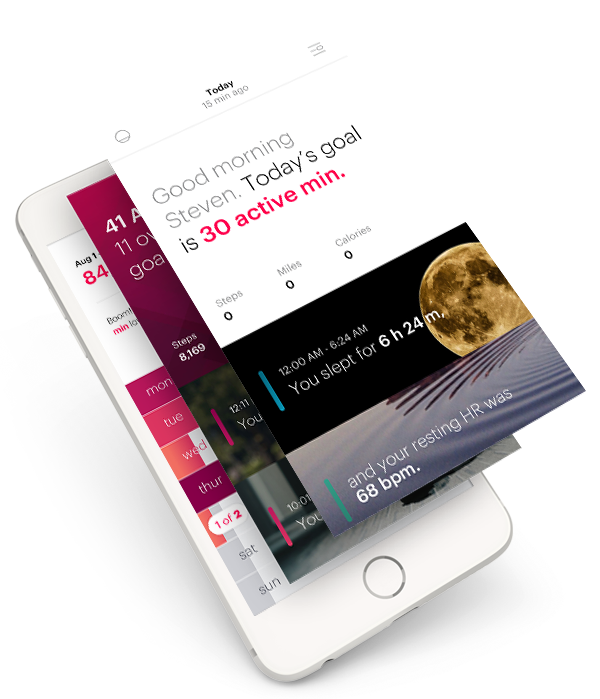 The Motiv app turns your stats into retina-massaging visuals
The ring has a light titanium shell and is waterproof, but the most remarkable thing about it is how much technology it packs for a wearable this miniature in size. You get an accelerometer, an optical heart rate sensor, Bluetooth, and a rechargeable battery that's good for up to 5 days of use.
That's just enough hardware to measure time spent active (in minutes), your active and resting heart rate, burned calories, steps, and sleep duration. Of course, this data will be shown on your connected phone, so the Motiv Ring isn't wholly self-sufficient. But the paired app (iOS only at launch, on Android later) looks useful and visually pleasing, turning those dry statistics into clean and colorful diagrams.
The Motiv Ring is being prep'd for a March release. It will be available in two colors (slate and rose gold) and seven sizes. Should you decide to pre-order for the "better-think-about-that" price of $199, Motiv will send you a sizing set before they are ready to ship, which is a smart way of going about this. Hopefully, the three years of research and development behind the Motiv Ring will result in a product that delivers on its potential.
ALSO READ