The Meizu Pro 7 will feature a weird looking rear-mounted display, multiple leaks suggest
4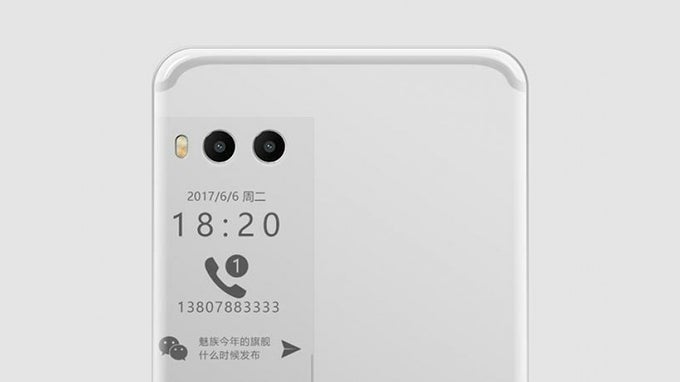 You'd be forgiven for not knowing of Meizu – the Chinese company has been a player in the phone market for less than ten years, most of which have been spent making a mark in the country's own market. Plus, its device designs haven't exactly been known for their creativity – until now, that is: a number of leaks from the past couple of weeks all seem to suggest that the company's upcoming flagship, the Meizu Pro 7, will feature a unique rear-mounted secondary display.
And when we say "unique" we mean it – just look at these pictures:
While we've seen rear-mounted secondary displays in the past (see
Yotaphone
), no manufacturer has taken the idea to such weird places before. A couple of questions arise looking at these pictures, namely whether the display will be of the touch variety, and whether it will make use of e-ink technology. The alleged official renders of the device all seem to suggest the answer to the latter is 'yes', but we'll reserve judgement on the matter until we see an actual photo of a working unit.
As for the question of what exactly the display will be used for, the pictures give us an idea as well: a glorified notification bar. Not that this idea is bad in and of itself, but we're hoping there's more to the idea than just this.
When it comes to the Meizu Pro 7's specs, things start getting a bit murky. There have been some (sketchy) rumors of not just one, but three different variants of the device being released (which, for what it's worth, seems to be in line with the company's current device strategy). And the different variants are also said to have completely different chipsets, with both Samsung's Exynos 8890 and MediaTek's helio P30 being thrown into the mix. Also, one of the above renders shows a variant with a curved display, while all pictures show the phone sporting a rear-mounted dual-camera module above the second display.
In any case, leaks should never be taken as concrete evidence, so make sure to take these with a slight grain of salt.