The LG G5 se went live in Russia and it's most definitely not a 4-inch phone
22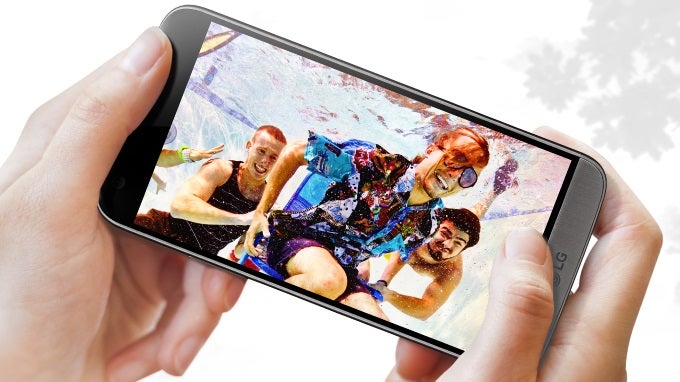 LG is lucky that Apple wheeled out the iPhone SE at the same time the LG G5 se started showing up in leaked materials. Because, truthfully, the handset wouldn't have caught a tenth of the attention it got if it wasn't for the glaring naming similarity and the knee-jerk rumors of a down-sized version of the flagship G5 that followed.
Officially announced in Russia, the LG G5 se (H845) is nothing more and nothing less than a slight hardware downgrade of the original meant to bring the handset's price down for more sensitive markets like Russia, Latin America, and possibly other countries. The only differences between it and the regular LG G5 are the processor (lower-spec'd Snapdragon 652 rather than the premium-tier Snapdragon 820), the amount of RAM memory (3GB vs 4GB), and curiously enough - LTE support.
Unfortunately, the friends slot won't let you upgrade the Snapdragon 652 to an 820 down the road.
In Russia, the LG G5 se is marketed as a 3G handset, even though the Snapdragon 652 SoC has a capable LTE X8 integrated modem. Other than that, the LG G5 se has all of the original goods, including the Quad-HD screen, the dual camera setup, and the slot for 'Friends' accessories. It looks like the phone supports LG's VR headset too, although we can't be positively sure that the Snapdragon 652 can deliver smooth performance in graphics-intense VR experiences. Still, the phone should operate more or less as fast as the Snapdragon 820 variant in basic scrolling, browsing, multimedia, and casual gaming scenarios.
We presume LG won't sell the regular LG G5 in markets that get the LG G5, as neither Latin America, nor Russia – the two markets that received the 'se' edition – have had the LG G5 formally announced. That is, customers in these countries must buy the phone from alternative sellers at full retail price.
source:
LG Russia
via
helpix.ru
(
Translated
)