The LG G3 trails rival flagships in our battery test
99+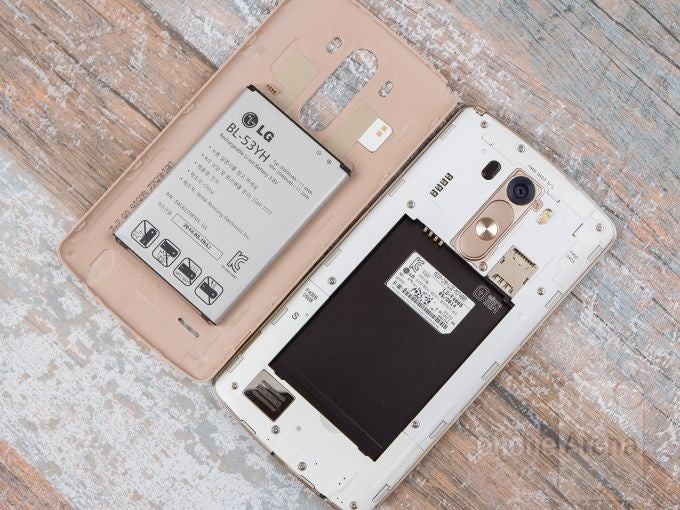 With the official introduction of the
LG G3
, many were anxious to hear to about how it, in turn, handles itself when it comes to endurance, and not least because of it's large and extraordinarily pixel-dense, Quad HD (1440 x 2560) pixel resolution IPS display. Well, the numbers are in, and the results are rather disappointing. The concerns we all had over what so many pixels would mean in reality have now been confirmed, as the LG G3 held its ground for just 6 hours and 14 minutes. That puts the G3 at the very bottom of this year's flagship race, at least in this regard, and the premium the rest have is pretty sizable.The HTC One M8 managed 7 hours and 12 minutes, the S5 is better at 7:38, while the
Sony Xperia Z2
kept the lights on for the impressive 8 hours and 10 minutes. In fact, even LG's previous flagship -- the
G2
-- kept going for almost 6 hours and 50 minutes.
This rather disappointing result comes despite the battery optimizations LG claims to have included with the G3. For example, the LTPS panel dynamically tweaks variables such as frame rate when viewing static images, in order to arrive at a lower power draw in the longer term. LG also claims to have replaced a lot of metal on the inside with graphite, and to have also implemented further, unspecified battery optimizations. Well, whatever it is the company did, it clearly wasn't enough -- a bigger juicer (in terms of capacity) may have well been a warranted move. Thankfully, at least in terms of charging time, the LG G3 is only second to the amazing Oppo Find 7.
Update (Jun 25, 2014): Due to a technical mistake, this article previously stated that the G3 has record battery life of almost 9 hours. We can assure that this mistake is an isolated issue and have updated our our stories to reflect the actual result. Sorry for the inconvenience.