The Indian government can break into Apple's iPhones
28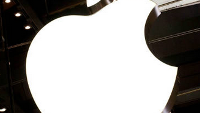 According to a recent report from The New Indian Express, the Indian government has the ability to break into Apple's iPhones.
About a couple of months ago, the FBI announced that, while Apple has refused to create an OS backdoor that would allow the government agency to
break into an iPhone owned by the San Bernardino shooter
, the Bureau has managed to break into the encrypted handset without the Cupertino-based company's aid. Later, it was discovered that the FBI broke the handset's lockscreen security with
help from Israeli software company Celebrite
.
As the dust started settling on the FBI - Apple court battle, the LAPD announced that it too has managed to
break into an encrypted iPhone
. Like the FBI, the LAPD needed outside help to break into the iPhone, as Apple would not grant such a request. Neither the FBI nor the LAPD have disclosed exactly how they've managed to break into the smartphones.
Now, according to India's Communications Minister Ravi Shankar Prasad, the Indian government has the ability to break the lockscreen security on Apple's iPhones. According to Prasad, the local government has developed a mobile forensics tool which has the ability to break into multiple smartphones, including Apple's iPhones. Unfortunately, the report does not include a detailed list of the smartphones that the Indian government can break into at this time.
At this point, it's worth noting that the hacks that the FBI, the LAPD, and the Indian government make use of to get data out of Apple's iPhones aren't likely to break Apple's encryption algorithms. Instead, the tools are believed to just bypass the lockscreen security mechanism. Once that's out of the way, government officials can freely browse through the (otherwise encrypted) data on the handset.