The GoPro Hero 3 action camera is totally rad! Here's how to control it from a smartphone
2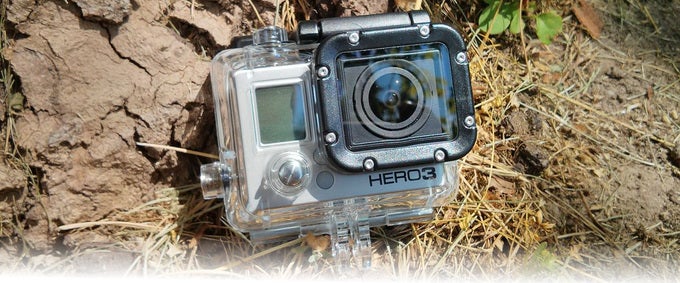 Summer is about to arrive officially in just a week. For many that is going to be an ideal opportunity to take few days off work and leave the noisy city. And while some would spend that time chillaxing on the beach or hiking in the forest, others might choose to unwind in a more extreme manner – surfing, scuba diving, or taking a ride downhill on a mountain bike. The GoPro HERO action cameras are made for the latter type of people.
What is a GoPro HERO camera?
The GoPro HERO can be described as an extreme sports camera. The new HERO3 model, in particular, has a 6-lens optical system with ultra-wide field of view and it is capable of shooting high-resolution video at high framerates. When placed in its waterproof housing, the little snapper can be safely taken down to 60 meters (197 feet) underwater, while accessories allow it to be mounted and worn on one's head or chest. On top of it all, the GoPro HERO3 has built-in Wi-Fi connectivity, which allows one to control the camera's settings and the shutter remotely. Totally rad, isn't it?
Setting up the GoPro HERO3 and obtaining control over Wi-Fi
We are using a GoPro HERO3 Black Edition for the purpose of this article, and there are two ways of controlling it remotely. One is to use the Wi-Fi remote control, which is included in the set with our model. The other is to download the official GoPro app, available for free on
iOS
,
Android
, and
Windows Phone 8
. We chose to stick with the latter method. However, setting up the GoPro HERO3 and its remote control features is a tricky, time-consuming process. The camera's software must be updated first via the company's website, so to do that you need a computer connected to the internet. Thankfully, the well-written instructions make the procedure a tad less frustrating than it is, although it is still pretty frustrating. While the new software is being flashed, we strongly recommend you to familiarize yourself with the camera's user manual, in case you haven't done so already.
Using the GoPro smartphone app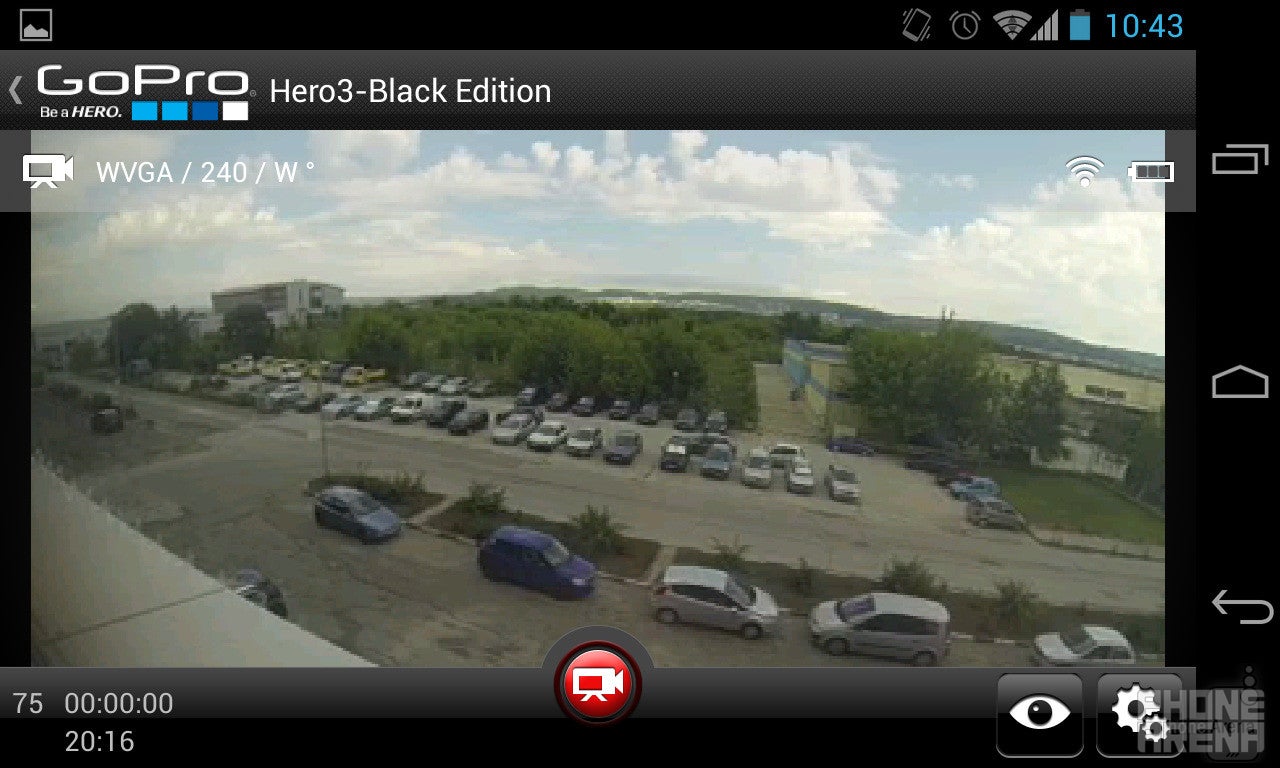 The official GoPro app
Now that the camera's software has been updated and you've downloaded the official GoPro app on your smartphone, you're ready for action! Turning on the camera's Wi-Fi radio creates a Wi-Fi network, to which you connect from your smartphone. Then you launch the app and – ta-da! The GoPro HERO3 is ready to be controlled remotely.
The official GoPro app provides you with a viewfinder, allowing you to see what the camera "sees". That makes composing the shot much, much easier since the camera does not have a viewfinder of its own. Of course, you can trigger the shutter to take photos or videos and adjust the camera's settings. And setting up the camera's mode, resolution and framerate from a smartphone is at least 9000 times more convenient than fiddling through the confusing menus on its microscopic built-in LCD display.
Unfortunately, there's a boatload of things that the GoPro app cannot do, even though it absolutely should. First and foremost, there is no live view while capturing videos, meaning that once video recording has begun, you can't see what's being recorded. Perhaps there's some kind of technical limitation that does not allow this, but that's just a guess. Other features, however, the GoPro guys have no excuse for leaving out – there is no way of taking a look at photos and videos that are already stored on the camera's memory card. On top of that, files cannot be transferred from the camera's storage onto the device it is being controlled from. Yes, we know that's ridiculous. But even if the app had that feature, you still wouldn't have had the chance to share these photos online instantly. That's because while your smartphone is connected to the GoPro, it is practically cut off from the internet. A way of forcing it to connect to a cellular data network is to turn the GoPro's Wi-Fi off. Last but not least, it would have been nice if we had a menu with presets so that we could switch from one setting to another in an instant.
We must also warn you that controlling the GoPro HERO3 over Wi-Fi takes a heavy toll on its battery life. Our camera's 1050mAh cell was dead after about 35 minutes of active use. According to the manufacturer, the Black Edition model of the camera should last through 1.5 hours on a low power consumption setting, such as shooting a continuous 1080p video, and about 1 hour on a high power consumption setting like capturing video at 240 frames per second.
It was a lovely Sunday afternoon when we took a stroll through the park with our GoPro HERO3 in hand. From testing our jump rope skills to recording the tricks performed by teenage skateboarders, we had a really fun time experimenting with the little snapper. The photos and videos we took looked great as well, exceeding our expectations with their clarity and sharpness. As for the official GoPro app, it surely leaves plenty of room for improvement, but it is a valuable companion that makes controlling the GoPro HERO so much easier. If you have a GoPro HERO camera, don't hesitate to give the smartphone app a try. Going through the tedious setup process is worth it considering the benefits you'll get in return.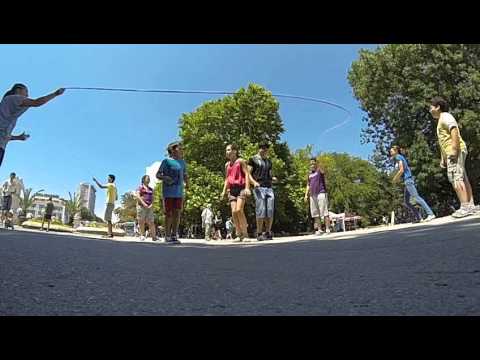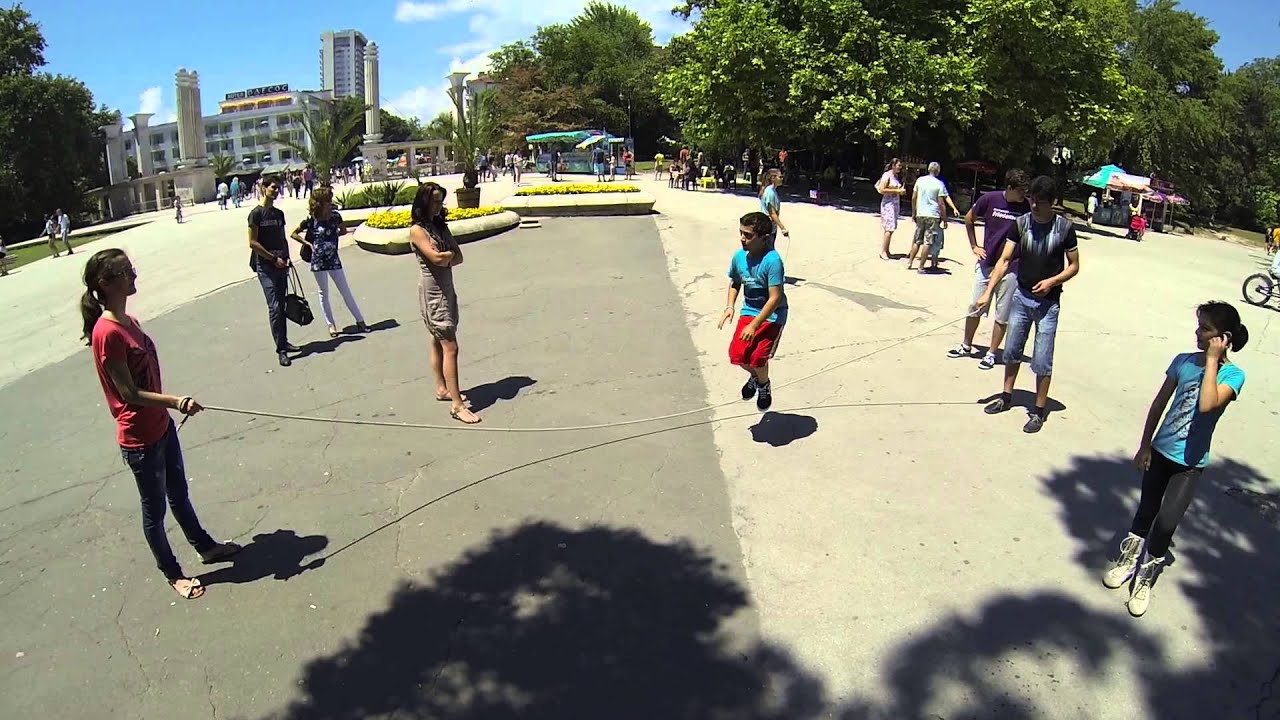 Recommended Stories