The Galaxy S8 not premium enough for you? How about a $2,800 gold-plated version?
11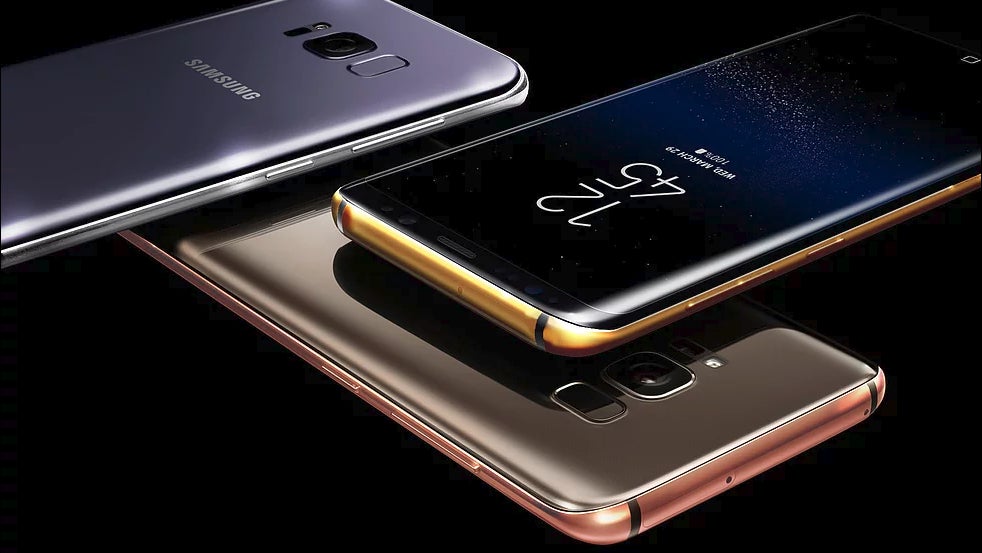 If you want your phone to scream "pretentious", but aren't particularly fond of Vertu's underpowered, yet overpriced offerings, you can always go another path — there are luxury accessory makers out there that decorate the world's best flagships with gold and Swarovski stones and sell them for pretty penny. There's no better way to prove your social status than to spend 370% more than you should on a piece of hardware, though it does raise questions on whether you've acquired your wealth with your own financial decisions or through other means.
In any case, London-based store Truly Exquisite has opened a pre-order round for premium-priced
Samsung Galaxy S8
and
Galaxy S8+
phones. We've got a choice of gold, rose gold, and platinum plating for the phone frames, while the devices themselves can be in either Midnight Black or Orchid Gray. The price runs from £2,250 to £2,400 (from $2,810 to $3,000) and you get a few accessories added as a free gift (what?) — a wooden display box, a bling-plated power bank, a wireless charger, a Gear VR set, and a luxury leather card holder. You know — that $3,000 smartphone had better come with a card holder, else it might not be worth the purchase!
Shipping will begin on the 22nd of May — we assume Truly Exquisite needs Samsung to actually start selling the Galaxy S8, so it could get its hands on some units and start plating them. If you are more of an iPhone guy yourself, the shop also offers a wide variety of crazily-priced Apple handsets as well.
source:
Truly Exquisite
via
Android Community